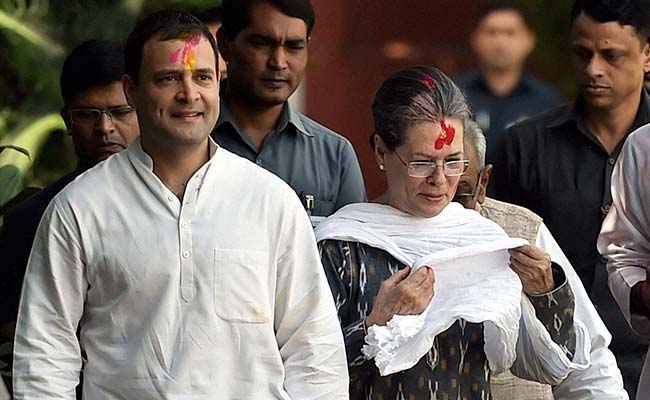 New Delhi:
Congress President Sonia Gandhi is "much better now" and will be "up and about very soon", son Rahul Gandhi said today.
The 69-year-old was discharged from the Sir Ganga Ram Hospital two days ago after successfully undergoing a minor procedure. She was earlier in the hospital for 11 days for treatment of fever, dehydration and a shoulder injury.
div id='ndtvrelcontent'></div>At a function at which noted singer Shubha Mudgal was presented the Rajiv Gandhi National Sadbhavana Award, the Congress Vice President said that Mrs Gandhi was "very keen" to attend the event, but he and sister Priyanka Gandhi Vadra did not allow her.
Mr Gandhi said though his mother was "very very impatient" to attend the programme, he and his sister told her that she should "rest a little bit".
"She is much much better now and will be up and about very soon," he remarked.
Mrs Gandhi, who is recuperating after falling ill during a roadshow in Varanasi, also did not visit the Vir Bhumi memorial on the 72nd birth anniversary of her husband and former Prime Minister Rajiv Gandhi.