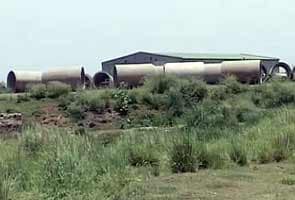 New Delhi:
Supreme Court today asked Tata Motors to clear its stand on the controversial Singur land which, it suggested, should now be returned to farmers.
The automobile giant had been given 997 acres of land on lease in Singur in West Bengal in 2007 by the Left Front government for a factory to produce India's cheapest car, the Nano. It pulled out of Singur a year later and moved its Nano project to Gujarat.
"You have already moved out... Why don't you allow the state to return the land to farmers? You cannot say that you still have the interests in the land in question," the top court observed.
The court was hearing a special leave petition filed by the Mamata Banerjee-led West Bengal government challenging the quashing of the Singur Land Acquisition Act 2011 by the Calcutta High Court; the Act allowed the government to reclaim 400 acres of land given to Tata Motors and was a major poll promise made by Ms Banerjee wherein she had promised to return land to the unwilling farmers. The land was acquired from 13,000 owners, but 2,000 of them did not accept compensation for their 400 acres of land.
Backing the Mamata government over the matter, the Centre indicated in court that the company could be compensated for the land with interest. Tata Motors invested over Rs 1,500 crore in Singur and is seeking compensation.
Responding to the court's remarks, counsel for Tata Motors said the company had been given the land on lease for a 90-year period and that he would inform the court after receiving instructions from his client.
The court has adjourned hearing on the case to August 6.