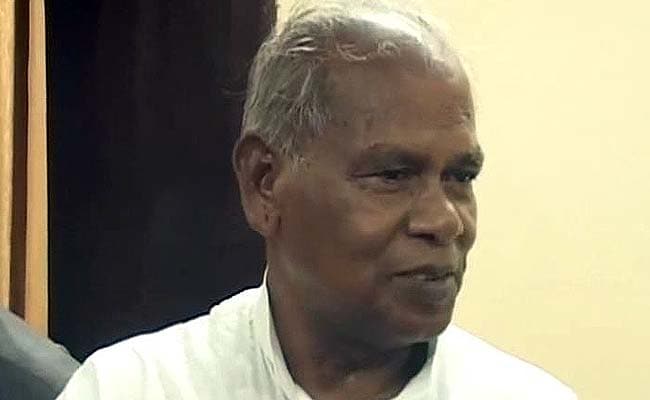 Patna:
A man has been detained after he threw a shoe at Bihar Chief Minister Jitan Ram Manjhi; the shoe missed its mark.
The incident took place this morning at the weekly 'Janta Darbar' or public meeting which is held by the Chief Minister at his residence in Patna.
The shoe-thrower has been identified by the police as Amitesh from the region of Chhapra. As he was being led away by the police, he reportedly alleged how his grievances had not been addressed despite attending the meeting for the last two years. He also allegedly accused the Chief Minister of promoting caste politics. Police sources said the man is being interrogated.
The 'Janta Darbar' was started by Mr Manjhi's predecessor and Janata Dal (United) leader Nitish Kumar a few years ago, where the chief minister listens to grievances from the public directly every Monday.