Patna:
Highlights
Nitish Kumar dumped RJD, Congress alliance, partnered BJP last month
Sharad Yadav has said he disagrees with move, will launch tour of Bihar
Has designed moves to be expelled so that he can retain Rajya Sabha seat
The gloves are off as Sharad Yadav of the Janata Dal (United) began a three-day
yatra
or tour of Bihar with his sharpest attack yet on party boss
Nitish Kumar
, designed to provoke the Chief Minister into taking action against him.
People of the
sarkari
(official) Janata Dal have become the Chief Minister and Ministers in Patna and then there is the real Janata Dal among the masses,"
Sharad Yadav
said at the first stop of his Bahujan Chaupal yatra in Sonepur, also hitting out at Nitish Kumar over his decision to dissolve the "Grand Alliance" or
Mahagathbandhan
with Lalu Yadav and the Congress and join hands anew with the BJP. No JD-U leader was present, but the local legislator, Ramanuj Prasad of Lalu Yadav's RJD was.
Sharad Yadav has accused Nitish Kumar of betraying the "trust of 11 crore people," who he said had backed the
Mahagathbandhan
in the 2015 assembly elections to rule for five years. "I still back the mahagathbandhan and stand with it. I have only asked a few JD(U) leaders to join me in this
yatra
(tour)," Mr Yadav said.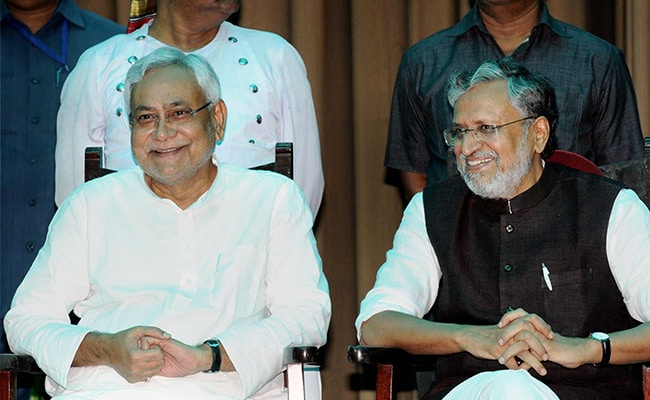 The JD-U has distanced itself from Sharad Yadav's tour, with its state chief Vashisht Narain Singh calling it a "personal initiative. The JD-U has nothing to do with it."
Though many supporters turned up at the airport to greet Sharad Yadav, there was no prominent JD-U leader or lawmaker. His most ardent supporters like Vijendra Yadav or KC Tyagi are now loath to speak in his support, describing his defiance as "political suicide".
"The path that Sharad Yadav has chosen leads to the RJD," said KC Tyagi today, pointing out that Mr Yadav has not once commented on the corruption charges against Lalu Yadav and his family that led Nitish Kumar to end their alliance.
"Sharad Yadav has constantly been questioning Nitish Kumar's decision, but hasn't once commented on the investigation against Lalu Yadav's son Tejashwi," Mr Tyagi said, warning, "If he crosses the line, it will be unfortunate."
Mr Yadav has declared his intent to participate this month in a rally organised by the JD-U's ex-partner Lalu Yadav
, where opposition parties will converge on an anti-BJP plank. The JD-U is clear that such an act will lay the basis of action against the former party chief but it will not oblige Mr Yadav with the expulsion that he wants. Nitish Kumar, they said, is likely to suspend Mr Yadav, which will checkmate him.
Sharad Yadav wants to be expelled from the JD-U because that will mean he doesn't lose his Rajya Sabha membership, which will happen if he resigns. The JD-U will instead set him up for a fall; a suspension from the party will mean that Sharad Yadav will be disqualified if he does not follow formal party orders or whips to support the BJP-led government in Parliament.
Meanwhile, he will lose privileges that he gets as the party's leader in the upper house.
Election Results for Lok Sabha Election 2019 will be out on May 23. Get the latest election news and live updates on ndtv.com/elections. Catch all the action on NDTV Live. Like us on Facebook or follow us on Twitter and Instagram for news updates from each of the 543 parliamentary seats for the election 2019