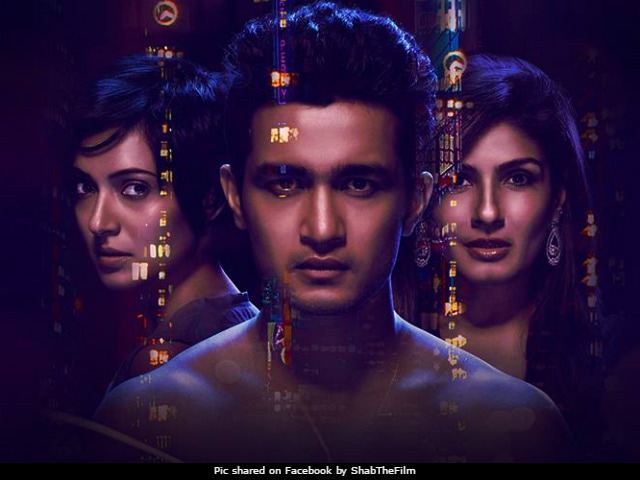 Cast: Raveena Tandon, Ashish Bisht, Arpita Pal, Sanjay Suri, Simon Frenay
Director: Onir
Rating: 3 Stars (out of 5)

Style tends to strangle substance in portions of Shab. Nonetheless the seductive, mysterious bubble that it unfolds in - the New Delhi sub-culture of fashion designers, cafe-owners and high society movers and shakers who are rarely brought alive in Hindi cinema in quite as mellow a manner as they are here - lends it a soft allure. A finely honed script, an intriguing gallery of characters, intelligently elliptical editing and consistently good acting all around more than make up for the film's somewhat glacial veneer and occasional lack of clarity.

To tell this story of brittle and scarred souls and their assumed identities, director and co-screenwriter Onir employs a staccato narrative rhythm marked by maturity and unwavering confidence in the audience's ability to pick up barely spelt out signals and pointers. He makes few concessions to the demands of conventional cause-and-effect storytelling, leaving a lot unsaid about the characters and their compulsions. Shab rarely, if ever, succumbs to the temptation to over-articulate, which is the bane of many a Mumbai film about relationships predicated on dodgy morals and vacuous values.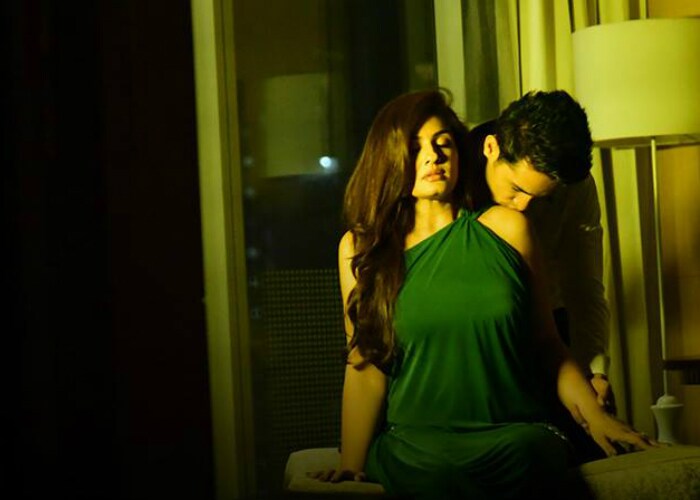 Shab, a restrained drama of complex emotional ebbs and tides, is about individuals seeking to flee their unhappy and non-happening lives and looking for personal gratification in ways that only serve to aggravate their woes. They get things wrong all the time, but they soldier on regardless. Such is their approach to the setbacks they encounter that they never seem to be wallowing in their misery.


A gawky, 25-year-old Uttarakhand boy Mohan Rawat (debutante Ashish Bisht) moves to Delhi with the aim of finding a toehold in the fashion industry. He takes part in a model hunt judged by snarky designers and smug promoters. He is handsome enough but he is socially awkward and his English-speaking skills border on the rudimentary. The only line he spouts without faltering is "I want to become a star like Shah Rukh Khan". That of course is easier said than done.
Mohan finds his first friends in the city in the form of gay bistro owner Neil (Areesz Ganddi) and coffee shop girl Raina (Arpita Chatterjee). His fortunes begin to change dramatically when fashion patron Sonal Modi (Raveena Tandon) takes a shine to the boy despite having summarily rejected him during the model hunt.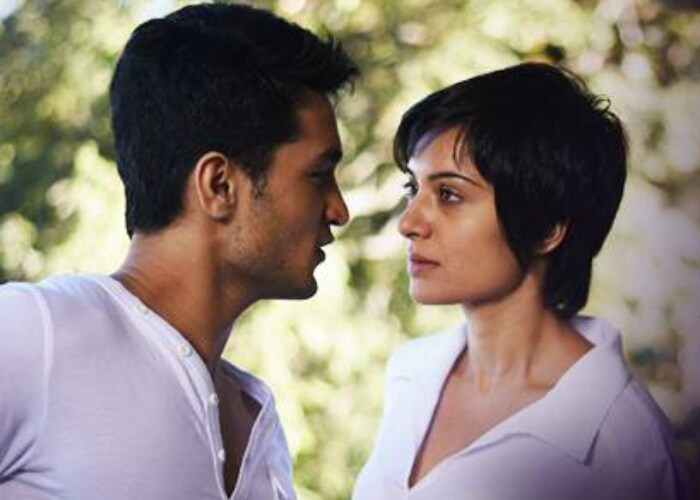 The married lady seduces Mohan, appoints him her "personal trainer" and rechristens him Azfar - "the gifted one". The toy boy begins to strut his stuff with a new-found air of poise, which, among other things, attracts the attention of supercilious fashion guru Rohan Sud (Raj Suri), another of the model hunt judges who is now ready to give the boy a second chance after having found nothing remarkable in him to begin with.

But Azfar's isn't the only story that Shab tells. Three others characters contribute to making this a fascinating jigsaw puzzle-like tapestry that delivers many surprises along the way. Raina leads a strange double life and is seen devoting a great deal of her time to a kid sister who studies in a residential school in Mussoorie. Azfar is inexorably drawn to her, sparking off complications between him and the domineering Sonal and between Raina and her French neighbour and boyfriend Benoit (Simon Frenay), who, too, has a dark secret. Also in the same frame is Neil, whose relationships run aground before he can fully consummate them until his path crosses Benoit's.


Nothing in this cocoon is as it seems on the surface. These lives are shrouded in difficult-to-dispel darkness - which explains the film's title, an Urdu word meaning night. As these tormented individual negotiate the complex challenges life throws at them, they strive to seek out areas of brightness - mostly in vain.

Sachin K Krishn's camerawork revels in peering bleary-eyed into the benighted, seemingly shallow spaces that the characters occupy - and finds just enough depth in them to make the exercise worthwhile. The cinematography is especially in its elements when conjuring up the divergent yet similar worlds of Sonal Modi and Raina, two women who hold their nerves even when the chips are down. They propel the action, be it in the matter of making sexual advances or articulating anger and frustration. The two slaps that we see in Shab are both delivered by the women, with men being at the receiving end.


Shab
is a courageous film and not only on account of its theme. It dares to go against the grain of what is passes for 'well-made' cinema in the Bollywood playbook. It is stylish, layered, evocative and not averse to embracing subtle obliqueness. Yes, some in the audience might (with some justification) find the film too slow and baffling for their liking. But Onir can regard that reaction as a feather in his cap. It might not be the brightest of all the feathers that he has earned thus far, but it is sparkling enough not to be dismissed as a faux one.
He deserves special applause for the manner in which he teases out great performances from his actors. Newbie Ashish Bisht is impressively sure-footed. Arpita Chatterjee, a seasoned Bengali screen actress in her second Hindi film (after Chauranga), conveys the enigma of a vulnerable, hard-to-fathom single woman who never loses control of her life despite the blows she receives. Raveena Tandon, too, is in fine fettle in the garb of the manipulative mentor who plays her cards with unwavering guile. The supporting cast is equally good.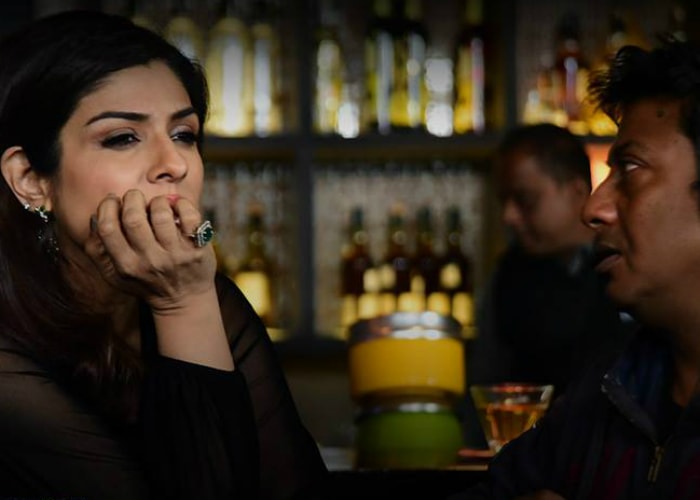 Shab certainly isn't without its share of flaws, but the deliciously cryptic style that it employs in the elucidation of intricate human relationships makes it an irresistibly intriguing tale. Watch it because Shab is a rare Hindi film that respects its audience and lets them to work their way through the maze.