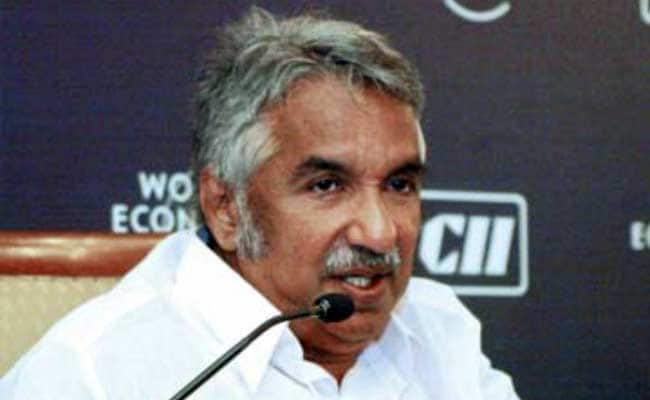 New Delhi:
The Congress on Monday said it will not defend or protect anybody and the law should take its due course after a case was registered against former Kerala chief minister Oomen Chandy and Congress MP K C Venugopal on a complaint of sexual misconduct filed by Solar scam accused Saritha S Nair.
Congress spokesperson and Mahila Congress chief Sushmita Dev said a police complaint has been filed and the women have every right to file it and the police has every right to investigate.
"The law must take its due course. We are not here to defend or protect anybody against whom there is an allegation. She has every right to file an FIR. Police has every right to investigate. It does not matter whether it is Oomen Chandy or anybody else," she told reporters in Delhi when asked about the charges against Mr Chandy.
The Crime Branch of the Kerala Police has registered cases against Mr Chandy and Mr Venugopal on a complaint of sexual misconduct filed by Saritha Nair.
Director General of Police (DGP) Loknath Behara said the cases against the two leaders were lodged on the basis of a complaint from Saritha Nair.
"Let the law take its own course," he told reporters.
A Special Investigation Team (SIT), headed by Superintendent of Police (SP) Abdul Karim, was constituted to probe the cases, the DGP added.
Reacting to the development, Mr Chandy said they were prepared to face the cases legally.
He claimed the cases were "politically motivated".
By lodging the cases now, the attempt of the CPI(M)-led Left Democratic Front (LDF) government in the state was to deflect the attention of the people from the Sabarimala issue, Chandy told reporters.
Saritha Nair has alleged in her complaint that Mr Chandy had sexually exploited her at Cliff House, the official residence of the chief minister in 2012, while Venugopal had raped her at Rose House, the residence of then state minister A P Anil Kumar.
The previous United Democratic Front (UDF) government had formed the G Sivarajan Commission when the allegations against Nair and Biju Radhakrishanan that they had duped several people of crores of rupees by offering them solar panel solutions had surfaced.