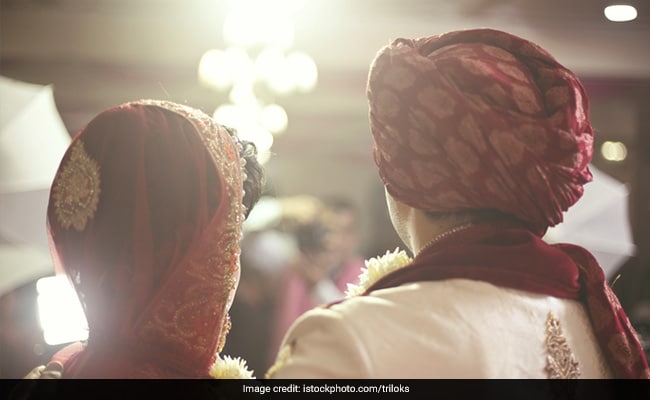 New Delhi:
The Supreme Court judgement criminalising sexual intercourse by a man with his minor wife can attract a jail term of 10 years under the India Penal Code or even a life term under the Protection of Children from Sexual Offences (POCSO) Act.
The top court's landmark decision to amend Exception 2 of Section 375 (definition of rape) of the IPC, which had earlier exempted husbands from being tried for rape for having sexual relations with wives of 15 to 18 years of age, would now make such males liable for prosecution and stringent punishment.
The amended provision now reads: "Sexual intercourse or sexual acts by a man with his own wife, the wife not being under eighteen years of age, is not rape."
The court highlighted the inconsistencies in two penal laws saying as per the Exception 2 to Section 375 of IPC, a man's sexual intercourse with his wife between the age group of 15-18 was not rape but at the same time it is an offence of aggravated penetrative sexual assault and punishable under Section 6 of the POCSO Act.
The bench headed by Justice Madan B Lokur said that as per Section 42 A of POCSO Act, if there was any inconsistency between IPC and POCSO, the latter would prevail.
"Exception 2 to Section 375 of IPC, which makes sexual intercourse or acts of consensual sex of a man with his own wife not being under 15 years of age, not an offence, is not found in any provision of POCSO.
"Therefore, this is a major inconsistency between POCSO and IPC. As provided in Section 42A, in case of such an inconsistency, POCSO will prevail. Moreover, POCSO is a special Act, dealing with the children whereas IPC is the general criminal law. Therefore, POCSO will prevail over IPC and Exception 2 in so far as it relates to children, is inconsistent with POCSO," the bench also comprising Justice Deepak Gupta said.
The bench also observed that the exception 2 of the section 375 of IPC creates a distinction between a married girl child and an unmarried girl child with no real rationale.
"Such an unnecessary and artificial distinction if accepted can again be introduced for other occasions for divorced children or separated children or widowed children," the bench said.
It opened the doors of criminal courts for minor wives to lodge complaints against their spouses if they resort to sexual intercourse.
"It is also clarified that Section 198(6) of the Code (of Criminal Procedure) will apply to cases of rape of 'wives' below 18 years, and cognizance can be taken only in accordance with the provisions of Section 198(6) of the Code," Justice Deepak Gupta who wrote concurring judgement, said.