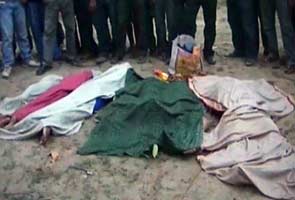 Keonjhar, Orissa:
In a shocking incident, a woman and her six children, including four girls, allegedly committed suicide by consuming poison near Ghatagaon in Orissa's Keonjhar district on Friday, police said.
The woman's husband, 43-year-old Uttar Meher, also tried to commit suicide along with his family members. He was admitted to a local hospital and is said to be in critical condition.
The family hails from Bargarh district in western Orissa and had come to Ghatagaon on a pilgrimage.
Uttar Meher told the police that they decided to end their lives due to acute poverty.
Palpable marks on the necks of all the seven deceased have led the police to suspect that after they consumed poison, Uttar Meher may have strangulated them.