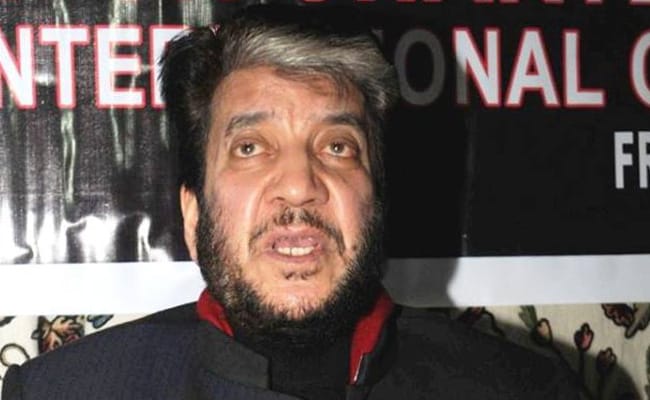 New Delhi:
Kashmiri separatist leader Shabir Shah was arrested by the Enforcement Directorate on Tuesday night in connection with a decade-old money laundering case against him for alleged terror financing.
Officials said Shah was arrested in Srinagar and is expected to be brought to Delhi today where he will be produced in a court.
The Enforcement Directorate had issued multiple summons to Shah, but he never deposed before the central investigating agency.
A Delhi court had earlier this month issued a non-bailable warrant (NBW) against the separatist leader.
"The warrant has been executed," a senior official said.
The agency had issued several summons to Shah over the last few years in pursuance of the August 2005 case, wherein the Delhi Police's Special Cell had arrested Mohammed Aslam Wani (35), an alleged hawala dealer, who had claimed that he passed on Rs 2.25 crore to Shah.
Shah in the past had told Press Trust of India that the Enforcement Directorate case against him was "politically motivated".
The Enforcement Directorate had registered a criminal case under the Prevention of Money Laundering Act (PMLA) against Shah and Wani.
Wani was arrested allegedly with Rs 63 lakh, received through 'hawala' channels from the Middle East, and a large cache of ammunition, on August 26, 2005.
During questioning, he had told the police that Rs 50 lakh was to be delivered to Shah and Rs 10 lakh to Jaish-e-Mohammad area commander in Srinagar, Abu Baqar, and that the rest was his commission.
Wani, who hails from Srinagar, had also claimed that he delivered around Rs 2.25 crore to Shah and his kin in multiple instalments over the past year.
The Enforcement Directorate, sources said, wants to probe the "proceeds of crime" of alleged terror financing in this case.