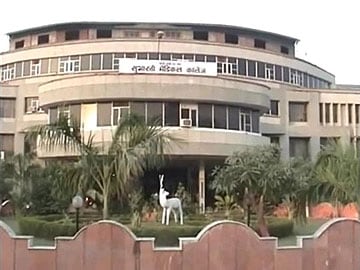 Lucknow:
Hours after the Home Ministry sought a report from the Uttar Pradesh government over a case of sedition against a group of Kashmiri students, the charges were withdrawn. The 67 students were suspended on Monday by the private Swami Vivekananda Subharti University in Meerut in Uttar Pradesh for cheering for Pakistan in a cricket match against India.
The Uttar Pradesh government dropped the case of sedition against these students after seeking legal opinion from Law Ministry on the issue. However, charges of promoting enmity between the two groups continues to remain.
"Very glad that the UP Police has withdrawn the sedition case against the boys. Grateful to Akhilesh Yadav for his intervention in the case," tweeted Kashmir Chief Minister Omar Abdullah. Mr Abdullah had slammed the action as uncalled for and an "unacceptably harsh punishment" and said it will ruin the future of the students and further alienate them. He had also spoked to UP chief Minister Akhilesh Yadav to look into the issue. (
Read
)
He also described the students as "misguided" and said they should "introspect" because some of them are attending college on the strength of scholarships from the Prime Minister.
India lost the Asia Cup match on Sunday night to Pakistan.
The students, who were escorted out of their hostel by security on Monday, say they were told their suspension was for three days but have not been allowed to return.
"The college never heard our side of the story. Some us were crying as we had no money," said a student who has returned to his home in Kashmir.
Manzoor Ahmad, Vice Chancellor of the university, said a three-member committee under a Kashmiri professor has been set up and a decision on revocation of their suspension will be taken based on its report which is expected in a few days.
"If the Kashmiri students want to come and pursue their education in Pakistan, our hearts and academic institutions are open to them," Pakistan's foreign office spokesperson Tasnim Aslam told reporters in Islamabad.
Twitter was bulging with angry comments. "Is it OK to give writers from Pakistan good reviews, or will I face sedition charges too?" posted Sanjay Sipahimilani. "Genuinely curious if I can be booked for sedition for all those cricket games where I supported the Sri Lankan team against the Indian one," tweeted Suhel Banerjee.