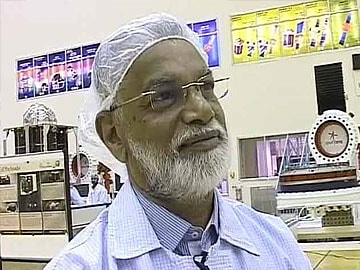 Chennai:
The Indian space agency will decide on the need for a second rocket launch site after doing a detailed study on the cost-benefit and other aspects like the trend in remote sensing satellites, said its chief on Monday.
"A study is being undertaken on the need for a second launch site and the report is expected in couple of months," Indian Space Research Organisation (ISRO) chairman K Radhakrishnan said.
DMK president M.Karunanidhi has been demanding building of second rocket launch site at Kulasekarapattinam in Tamil Nadu's Tuticorin district as it is an ideal location and could save rocket fuel or increase the rocket's carrying capacity.
"A rocket launch site should be on the east coast and near the equator. And Tuticorin district satisfies that condition," a former ISRO official said.
A senior ISRO official, who did not want to be identified, said that Tuticorin is a good location for a rocket that needs to fly towards south. "As a matter of fact, long back Tuticorin was considered for locating a rocket launch site but the locals opposed it."
Radhakrishnan said that for all eastward launches, the current site at Sriharikota is the best.
"We send the remote sensing (earth observation) satellites southwards. But the global trend in the remote sensing satellites is reduction in their size."
"The size of remote sensing satellites is coming down while that of communication satellites is going up. A new rocket launch site for remote sensing satellites, normally launched southwards, has to take into account the capital expenditure involved and the savings in fuel burnt by the rocket. For launching communication satellites the current site is the best," he added.
According to him, a study is being undertaken on constructing third launch pad at Sriharikota capable of launching upgraded geosynchronous satellite launch vehicle (GSLV) Mark III.
Meanwhile, ISRO has decided to construct a new rocket assembly building in order to increase the frequency of rocket/satellite launches and use the exiting two launch pads effectively, he said.
At present, ISRO has two rocket assembly facilities and two launch pads at its Satish Dhawan Space Centre in Sriharikota.
It needs over a month's time to ready a launch pad after each rocket blast-off.
During the 12th Plan Period, the Indian space agency has planned 58 missions for realization -- 33 satellite missions and 25 launch vehicle missions (17 PSLV, six GSLV Mark II missions and two GSLV Mark III including the experimental one).
ISRO officials said that there is sufficient land at Sriharikota for building the new launch pad and other facilities.