Guwahati:
In less than 48 hours, two rhinos have been found dead in the Kaziranga National Park in Assam. So far this year, three rhinos have been poached.
"Gun shots were heard from the Burhapahar range around 12.30 pm and an operation was launched immediately. But on Wednesday morning, the forest guards recovered a carcass of the rhino...the horn of the rhino was missing," said the park official.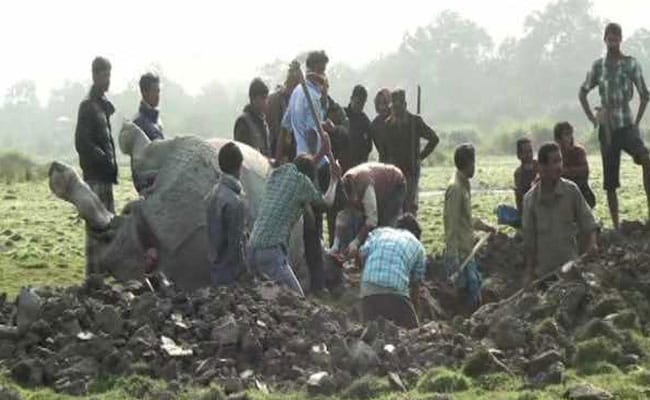 Authorities say the ammunition left behind shows that militants in the state were involved with the poaching.
Kaziranga is home to the largest concentration of the world's remaining one-horned rhinos. Last year, 17 rhinos were killed in the 185-square-mile park in eastern Assam.
The species declined to near extinction in the early 1990s and is currently listed as "vulnerable" by the International Union for Conservation of Nature.
Kaziranga has fought a sustained battle against rhino poachers who kill the animals for their horns, which fetch huge prices in China where they are deemed to have aphrodisiac qualities.
Forest guards regularly find themselves outnumbered by organized gangs of armed poachers in the park, located 120 miles from the state capital of Guwahati.
A rhino census in 2013 put their number at 2,329 out of a global one-horned rhinoceros population of 3,300.
Wildlife authorities have tried to use drones for aerial surveillance of the sprawling natural game park which is tough to patrol, partly because of it size and thick forests.
Get the latest election news, live updates and election schedule for Lok Sabha Elections 2019 on ndtv.com/elections. Like us on Facebook or follow us on Twitter and Instagram for updates from each of the 543 parliamentary seats for the 2019 Indian general elections.