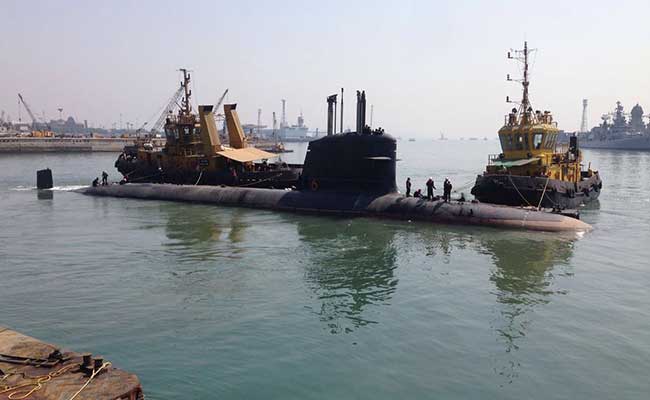 New Delhi:
The damage report from the leak of over 22,000 documents detailing secrets of India's Scorpene submarines is not yet in.
The Indian Navy doesn't yet know what the entire cache of leaked documents contains, top sources have told NDTV.
The assessment of the Indian Navy, on extent of damage because of the leak, shared with the Ministry of Defence is based on the documents made public by The Australian since Wednesday.
The newspaper had reported that it had 22,400 pages of user and technical manuals that exposed their combat capability of the submarines, being built at a cost of $3.5 billion. India is building six Scorpene submarines designed by French shipmaker DCNS.
After preliminary inquiry, the Navy had told the Ministry of Defence that documents hadn't leaked from India. The specifications mentioned in the documents didn't match the ones that India is building, sources said.
Also, the Navy told the Ministry, the damage, if any, is minimal. Defence Minister Manohar Parrikar today told reporters that government is preparing for the "worst case scenario".
Top government officials associated with the inquiry have told NDTV that "documents released" and the "actual ones with which the Navy building the submarines" differ by about four to five years.
"This is the conclusion we have come to after comparing the documents released with the actual ones. But we aren't yet still clear what all has been leaked," he said.
The officer said the documents released so far by the newspaper are of "commercial nature" majority of which will be in the "open domain".
India has asked DCNS, the French manufacturer of the submarines, to inform India about the extent of the leak and the possible place of the leak. An expert committee has also been set-up by the Ministry of Defence to examine the leaks and also possible counter measures.
Meanwhile, the Ministry of Defence is also looking at options on the course of action to be adopted if the leaked documents compromise operational secrets.
Sources indicated to NDTV that the government is weighing the possibility whether it can levy a fine on DCNS.
"There is a clause of non-disclosure, which when violated could lead penal action, but for that, India needs to prove that DCNS leaked the documents," a senior officer said, explaining that the move could be an uphill task.