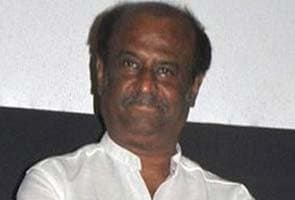 New Delhi:
Support continues to grow for actor
Sanjay Dutt
, who was sentenced to serve a five year prison term by the Supreme Court yesterday. Superstar Rajinikanth today said that has was very disturbed when the verdict came out.
The actor, in a statement today, said "The current support and appeal for pardon is giving me hope... I pray to God that he gets remedy and spends at least the rest of his life peacefully."
The Supreme Court yesterday upheld an earlier conviction that found Sanjay Dutt, 53, illegally owned an AK-56 rifle and a pistol gangster Abu Salem, but the judges shaved a year off the original sentence. They also said that because Mr Dutt has already spent 18 months in jail before being released on bail in 2008, he will spend a little over three years in prison. (
Read: How a gun changed Sanjay Dutt's life
)
Earlier today, member of Parliament and veteran actor Jaya Bachchan said she will appeal to the Maharashtra governor, K Sankarnarayanan, to pardon Mr Dutt. (
Read more
)
Yesterday, the chairman of the Press Council of India, Justice Markandey Katju, wrote to the Maharashtra Governor, pointing out that Article 161 of the constitution grants Governors and the President the authority to pardon or reduce a sentence.
Justice Katju had said that the sentence relates to an offense that is 20 years old. "During this period, Sanjay suffered a lot and had a cloud hovering over his head throughout... " he said.(
Read more
)