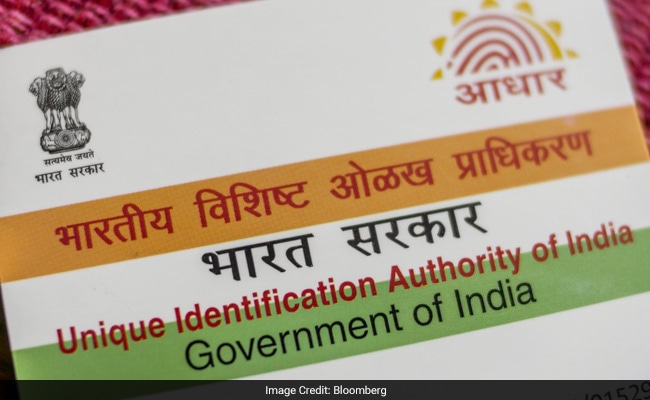 New Delhi:
There will be no freeze for now on the government notification that makes Aadhaar mandatory for social benefit schemes, including mid-day meals, the Supreme Court said today. The court was hearing a petition that wanted status quo on Aadhaar, fearing that an insistence on it may lead to students being deprived of mid-day meals.
"No order can be passed just on the basis of apprehension. The Centre has also extended the date from 30 June to 30 September and there is no urgency," the court said.
The Centre's notification says by June 30, Aadhaar will be made mandatory for availing various benefits, including noon meal scheme, scholarships, admission, domestic air travel, application for cellphone numbers among other things.
The Centre has now told the court that the last date for filing Aadhaar applications has been extended. Those who do not have Aadhaar must apply for it by September 30 and no one will be deprived of any benefits.
Adjourning the case to July 7, the court said, "You find out how many were deprived of mid-day meals and inform the court. We can't have a situation to pass orders on uncertain situation".
The petitioners - who include Ms Shantha Sinha, former chairperson of National Commission for Protecting Child Rights - said the new rule is in violation of an earlier Supreme Court order.
Aadhaar, the petition read, was an "insecure, unreliable, unnecessary and inappropriate technology project, which is being foisted with coercion on the most vulnerable section of Indians and is threatening their constitutional and legal rights and entitlements every day".
In its reply, the government said making Aadhaar mandatory will help People avail services through Aadhaar-based authentication. No genuine person will be denied of any benefits because of lack of Aadhaar. The government also said because of Aadhaar, Rs. 49,650 cr had been saved in two years under the Direct Benefit Transfer Scheme, which was earlier being siphoned off through fake identities.
The issue of violation of privacy in Aadhaar has already been referred to a five-judge Constitution bench of the top court.