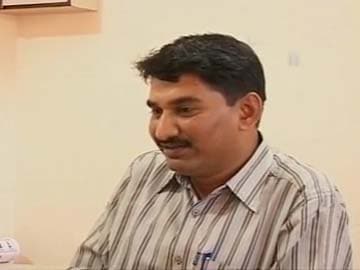 Ahmedabad:
Dinu Bogha Solanki, the BJP MP from Gujarat, has been named in the CBI chargesheet filed today in connection with murder of RTI activist Amit Jethwa. Mr Jethwa had waged a crusade against illegal mining in Gir forest region, the last home of Asiatic lions.
The chargesheet was filed in a special CBI court in Ahmedabad. Mr Solanki has been charged under Section 120 B (criminal conspiracy) and Section 320 (murder) of Indian Penal Code, official sources said.
Mr Solanki, Lok Sabha member from Junagarh, was arrested on November 5 in connection with the case.
Gujarat Police had arrested six persons, including Shiva Solanki, nephew of the BJP MP, and sharp-shooter Sailesh Pandya who had allegedly shot at Mr Jethwa outside the Gujarat High Court.
All of them were questioned by CBI inside a jail after taking permission from the designated court.
Mr Jethwa was an RTI and environment activist who had filed numerous RTI applications and a PIL against illegal mining in Gir forest region. He was shot dead on July 20, 2010.
Mr Solanki was earlier given a clean chit by Crime Branch of Gujarat Police prompting Mr Jethwa's father to approach the Gujarat High Court.
Terming the probe conducted by the Gujarat Police "far from fair, independent, bona fide or prompt", the High Court then transferred the case to CBI.
"It has come on record that Shiva Solanki and DB (Dinu Bogha Solanki) were living together in a joint family and no investigator could have been easily satisfied with the statements that they did not interact in respect of the conspiracy to commit a capital crime," the court had said.
The killing had sparked an uproar among RTI activists across the country who raised concerns over the safety of such whistleblowers.