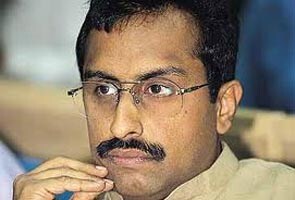 New Delhi:
The Rashtriya Swayamsevak Sangh (RSS) has disapproved of Nitin Gadkari's comments on Swami Vivekananda saying one should be "careful" about public sentiments, but refrained from saying anything on his continuation as party chief in the wake of letters against him by Ram Jethmalani.
"People like Swami Vivekananda are very respected people across the world. So when we talk about them...we have to keep in mind that sentiments of millions of people are attached to them and we should be careful about that," RSS spokesperson Ram Madhav said.
On Mr Gadkari's continuation as BJP President in the wake of pressure mounting on him by fellow partymen to quit the post, Mr Madhav said, "These matters will be handled by the party. We have nothing to comment on these things."
RSS said BJP will decide on the issue, he said, adding "They are the right people and they are the competent people."
Speaking at an award ceremony in Bhopal on November 4, Gadkari said the IQ level of Swami Vivekanand and Dawood Ibrahim could have been the same, but the spiritual leader used it for nation building and the underworld don for pursuing crime.
"As per psychology if we can compare the IQ level of Swami Vivekanand and that of Dawood Ibrahim, then it could have been the same. But Vivekanand used it in nation building, brotherhood and spiritualism while Dawood used that in excelling in crime world," Mr Gadkari had said.
On allegations of 'dubious' fundings by Mr Gadkari's firms, Mr Madhav said, "As far as allegations are concerned, our general secretary has made it very clear that Mr Gadkari has himself volunteered for an investigation into these allegations. Let these investigations be completed and facts will come out."
Mr Madhav also said the campaign against corruption is not just a political issue in the country. "This campaign will continue and it should continue," he said.