Dehradun:
Within 15 kilometres of the Jolly Grant Airport in Dehradun, barely a few minutes flying time, our single engine helicopter flew right into a white patch. This wasn't a cloud.
It was smoke.
We could smell it, an acrid burning odour. And it was everywhere.
The hills and valleys of the Chamoli district of Uttarakhand
that we could see a few moments back had disappeared. We were now essentially flying blind, aided only by the helicopter's Global Positioning System - the town of Tehri was supposed to be beneath us. Except we couldn't see a thing.
The writing was on the wall. This would be a short flight. There would be no opportunity to locate the big fires that were causing the smoke - those would be impossible to find.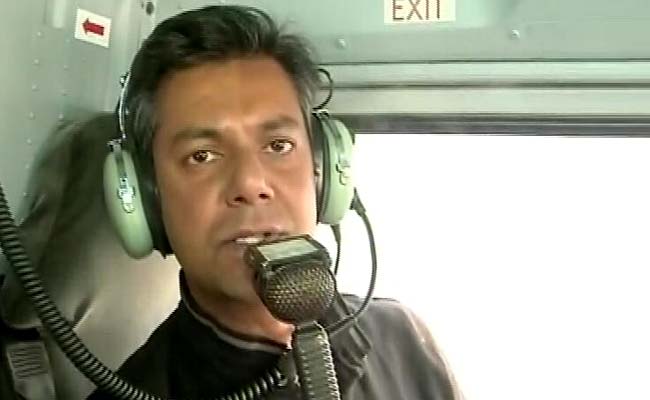 In between the patches of smoke, however, we could see small fires - shrubs in flames, a women trying to put out a small fire which was perilously close to her hamlet and plenty of signs of dead hillside - areas which were charcoal black - the fires had died here, there was nothing left to burn.
Just hours after we flew back to Dehradun, the Indian Air Force with its two advanced Mi-17 medium lift choppers were finding the going equally tough. Meant to pick up water in underslung buckets to be dropped on forest fires, the IAF's pilots had to call off their operations temporarily. It was impossible to see a thing.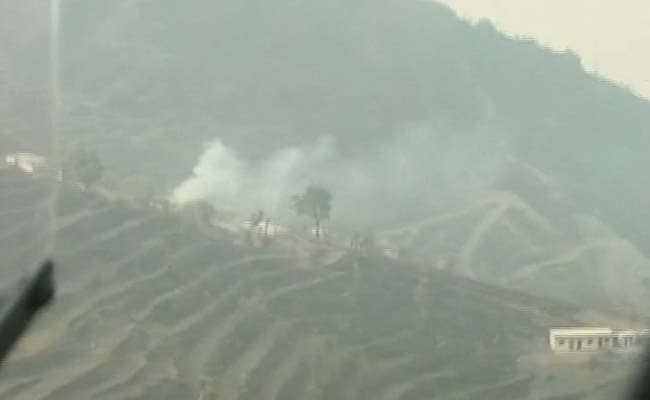 Neither would two helicopters help in putting out fires which have now spread across large parts of this hill state. According to the centre, more than
2,000 hectares of forest
have been devastated. There are 200 fires still raging in the state, suggest satellite pictures. No Air Force, National Disaster Relief Force or Forest Department effort can put an end to all of these fires even though there are
6,000 firefighters
from different agencies on the ground. The prevailing wind conditions have meant that the fires are spreading.
Several questions must be answered by the centre and the state administration (there is no government because of President's Rule).
Why was the Air Force not pre-positioned weeks back when it was all too clear that this was an incredibly dry summer in a state where forest fires are an annual feature this time of the year?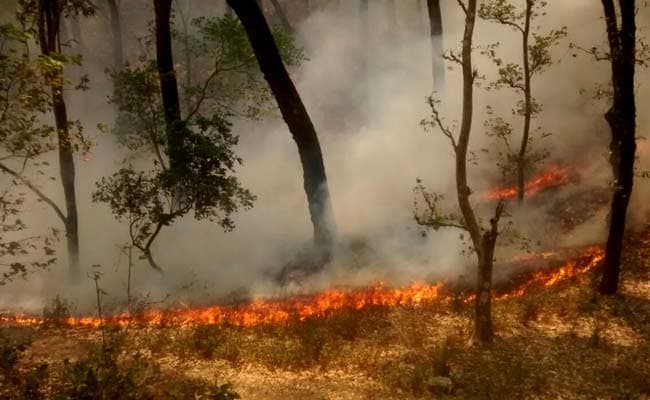 Why did no one consult data from ISRO which has satellites in orbit giving a precise fix of each and every fire? Relying on this data now means having to wage rear guard action through dense, smoky conditions where the fires have spread uncontrollably.
Why does India not have a dedicated corps of fire fighters trained and equipped to deal with exactly this sort of situation? And why doesn't India acquire a decent number of specialized fire-fighting aircraft in use in countries around the world?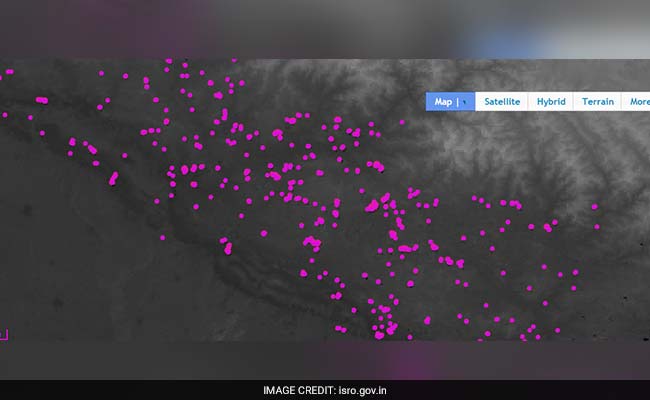 Today - for a host of reasons - from the timber mafia to extreme dry weather, Uttarakhand is in a crisis. One of the most beautiful states in India, a natural preserve of forests and wildlife is struggling to breathe.
As Uttarakhand burns, fire fighters and people across the state are looking towards the skies for some sort of divine intervention. They need rain, like never before.