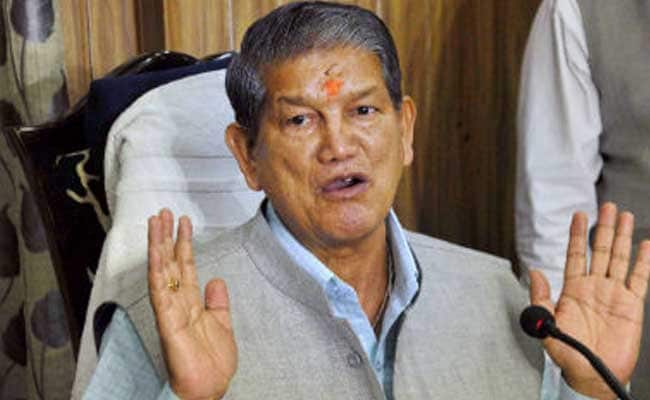 Highlights
Mr Rawat is scheduled to take a Supreme Court-ordered floor test tomorrow
Nine rebel MLAs will remain disqualified, favouring him in the test
Second 'sting' allegedly shows his aide discussing bribes to rebel MLAs
New Delhi:
Harish Rawat, hit with a new sting before his floor test in Uttarakhand, said today that he was ready for a narco-analysis test to prove his innocence
"Harish Rawat volunteers offers himself for a narco test. But BJP leaders should also take it," Mr Rawat told reporters, daring the BJP to pledge that no corruption took place when it was in power.
Mr Rawat, 69, will tomorrow take a vote of confidence ordered last week by the Supreme Court. This morning, he received a boost when a court said nine Congress rebels disqualified by the speaker would remain so, which will favour Mr Rawat in the test.
On the weekend, however, Mr Rawat was bombarded with new accusations of bribery after a local news channel aired a second sting video that allegedly shows his close aide discussing bribes offered to the Congress lawmakers.
The CBI is already investigating an earlier video that claimed to show the former chief minister trying to bribe Congress dissidents to return to the party fold. Mr Rawat was to have appeared for questioning in connection with that today.
Mr Rawat has denounced both stings as doctored and accuses the BJP of blackmail.
"Uttarakhand has become the land of stings. Even if someone is taking a selfie one suspects it is a stingbaaj. Not just me, all politicians have become scared and suspicious," he said.
Uttarakhand was placed under President's Rule on March 27, with the Centre's ruling BJP saying Mr Rawat had lost his right to rule when the nine Congress dissidents voted against his government's budget on March 18.