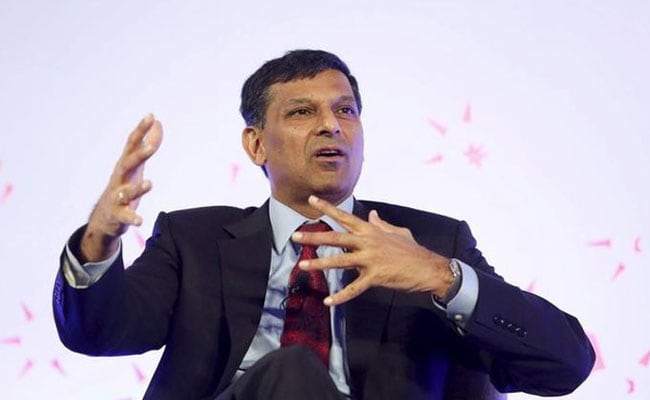 Mumbai
: Former Reserve Bank of India (RBI) head Raghuram Rajan had cautioned the government that short-term costs of a radical ban of high-value currency notes would outweigh the long-term benefits, Times of India newspaper reported on Sunday. He had first given his opinion on whether to carry out the ban in February 2016, the paper reported, citing excerpts from Mr Rajan's book on his stint at the central bank, titled "I Do What I Do: On Reforms Rhetoric and Resolve".
That was months before Prime Minister Narendra Modi stunned the country on November 8 by abolishing 500- and 1,000-rupee notes, removing 86 per cent of the currency in circulation in a bid to crack down on "shadow economy".
"The RBI flagged what would happen if preparation was inadequate," the paper cited Mr Rajan as saying in the book that will be released next week.
Mr Rajan also told the newspaper in an interview that the demonetisation had a disruptive impact on the economy.
"I think all said and done, it would be fair to say the intent was good. But certainly at this point, one still cannot in any way say it has been an economic success. But again, as I said, only time will tell," he was quoted as saying.
The public returned most of the estimated Rs 15.4 lakh crore ($242 billion) in high-currency bills removed from circulation last year, the RBI said in its annual report on Wednesday.
PM Modi had been intending to make it difficult for hoarders of undeclared wealth to exchange their undeclared cash for legal tender, but it seems most of it was returned by individuals, implying there was a very small amount of unaccounted money held in cash or evaders had managed to legalise their unaccounted money.
While PM Modi's drive to unearth unaccounted wealth did not deliver the desired result, it hurt consumer demand in a country where most people are paid in, and buy what they need with, cash.
The economy lost further steam in the quarter to June as growth slid to 5.7 per cent, its lowest level in more than three years and a marked slowdown from a 6.1 per cent growth in the January-March period.
© Thomson Reuters 2017