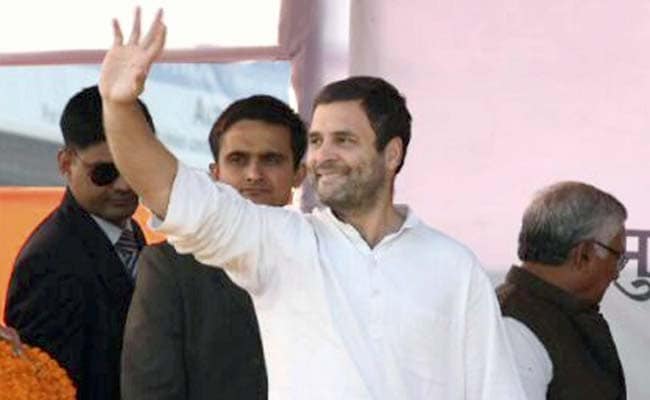 New Delhi:
Rahul Gandhi's criticism today of new rules related to the notes ban included a dig at Prime Minister Narendra Modi. "RBI changes rules like Modiji changes clothes," tweeted the Congress Vice President.
The BJP retorted by warning Mr Gandhi against "personal attacks" on the Prime Minister or "it will open a Pandora's Box".
Mr Gandhi's comment followed the government's latest announcement on the deposit of scrapped 500 and 1,000 rupee notes, which will be accepted in banks for just 10 more days.
On Monday, the government said that people can make just one deposit of more than 5000 rupees in banned notes from now till December 30, and will have to explain why they had not deposited the money earlier. Finance Minister Arun Jaitley then clarified that no questions will be asked if any amount of the banned currency is deposited in one go, but multiple deposits may raise queries.
Another Congress leader, P Chidambaram, said in a series of tweets: "RBI makes new rule on deposit...FM contradicts... Who should the citizen believe? ...Neither has credibility."
Mr Gandhi, who has been sharply critical of the notes ban, has been known for targeting the Prime Minister with a sartorial twist.
Last year, he described the Modi government as a "suit boot ki sarkar", in an unsubtle barb at the name-striped suit the PM controversially wore during US President Barack Obama's Republic Day visit.
Months after that jibe, he accused PM Modi of changing his clothes "16 times" during a five-day US visit. "He will wear one suit, then another, then yellow clothes, then green, then blue, then pink... During his recent US visit, Modi was seen in 16 dresses on different occasions," he said while campaigning in Bihar.