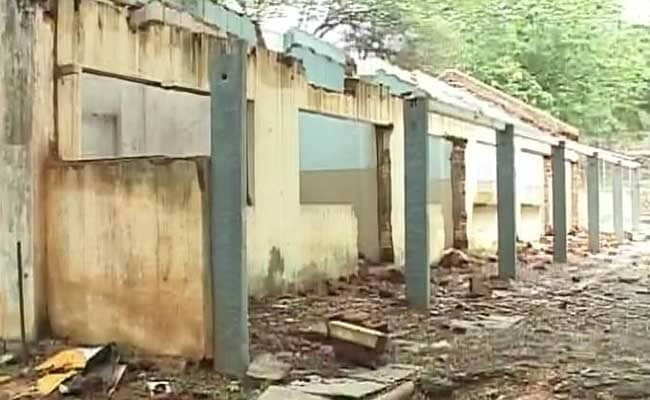 Bengaluru:
That Bengaluru is in a state of flux is well known. Trees are being sacrificed and old familiar landmarks are slowly disappearing as the city tries to keep pace with the phenomenal speed of its growth. And now there is sadness over the imminent loss of another landmark - an old veterinary hospital - in the busy cantonment area of the city.
Officials say it is progress as a new hospital will come up here, but there are concerns about the potential loss of a central lung space. There are plans for a multi-storey building in the three acres space on Queens Road.
There is an ongoing campaign to deal with the existing state of affairs. Priya Chetty Rajgopal, a concerned resident and animal lover, told NDTV, "As concerned citizens of this dynamic city, we worry about the large, charming heritage lung-space of Bengaluru which is sadly crumbling. The veterinary hospital had to be demolished. All the British-style tiles have been taken away. This building was surrounded by about 92 trees."
Currently, the space is also home to NGO Sarvodaya, one of the important places for street dog sterilisation or the Animal Birth Control programme. This is funded by the Bruhat Bengaluru Mahanagara Palike, but the NGO has been told that they will have to move out, temporarily at least.
Ms Rajgopal is worried about what this will mean for the city's Animal Birth Control programme. "We must understand is that this is the only spot within the city for animal birth control. Sarvodaya is one of the two agencies left in Bangalore for animal birth control whereas there are supposed to be almost eight or nine such services here. If Sarvodaya is relocated, where will all the dogs go?"
The government officials say that a new animal hospital will come up in the same place in a year's time and that treatment of animals will not stop during construction. But a lack of clarity in the plans is proving to be a stress factor and activists have filed many RTIs in this regard.