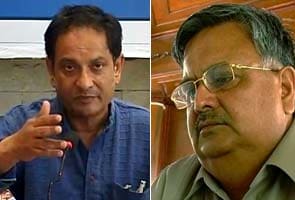 New Delhi:
Chhattisgarh Chief Minister Raman Singh boycotted a key planning Commission meeting with Eastern Chief Ministers on Monday.
Raman Singh apparently objected to the presence of activist Binayak Sen on a Planning Commission committee on health.
After spending months in custody on charges of sedition, award winning civil rights activist Dr Binayak Sen was released last month.
The 61-year-old old doctor was sentenced to life by a local court on charges of sedition and links with Maoists.