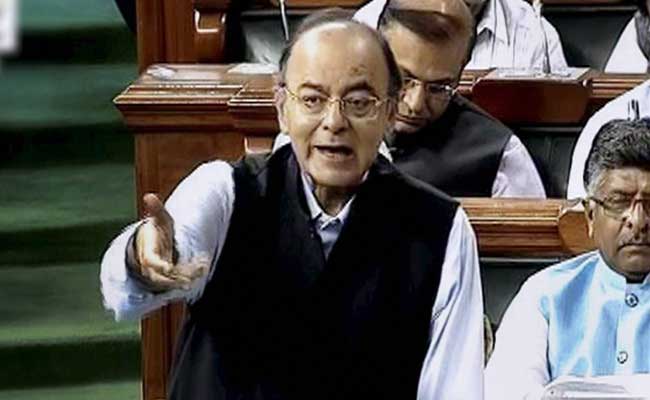 Highlights
Lok Sabha rejects amendments proposed by opposition in Rajya Sabha
Opposition has accused government of undermining Rajya Sabha
Government amending 40 laws through the Finance Bill: Opposition
New Delhi:
The Finance Bill 2017 has been approved by parliament, with the Lok Sabha on Thursday rejecting five amendments that were proposed by opposition parties and adopted on Wednesday by the Rajya Sabha, where the government is in a minority. It was a matter of embarrassment, not worry for the government as the opposition flexed its numerical muscle in the upper house.
Because the Finance Bill is a "money bill" the government just needed to bring the Rajya Sabha's proposal back to the Lok Sabha, where it has a big majority, and ensure they were voted down. Three amendments were proposed by the Congress' Digvijaya Singh and two by Left leader Sitaram Yechury.
The opposition has accused the government of undermining the Rajya Sabha by presenting key legislation as "Money Bills" to exclude the upper house from having a say in legislation. Money Bills once cleared by the Lok Sabha are sent to the Rajya Sabha like all other bills, but any changes that the upper house proposes are not binding. The Lok Sabha can accept or reject them.
Four GST or Goods and Services Tax-related bills passed by the Lok Sabha on Wednesday were also presented as "Money Bills." In the debate that preceded the vote, the Congress' M Veerappa Moily called it "the biggest assault on democracy" and asked, "What is the point of having the council of states." He said all members of the Rajya Sabha should resign "if they have some pride left."
Opposition parties have alleged that the government has pushed "draconian" laws by including them in the Finance Bill. The Congress' Deependra Hooda said in the Lok Sabha on Thursday that the government was amending 40 laws through the Finance Bill, making the Rajya Sabha "incidental".
"The procedures of House are being violated and the Finance Bill is being made a compendium... Just because they (the government) have a majority in the House, they should not run roughshod," said Saugata Roy of the Trinamool Congress.
The amendments sought by the opposition and rejected on Thursday proposed to delete provisions that give more powers to taxmen. The Rajya Sabha also approved a cap of 7.5 per cent of net profit of the last three financial years for donations by companies to political parties and a provision to disclose the name of political parties to which a company has made contributions.