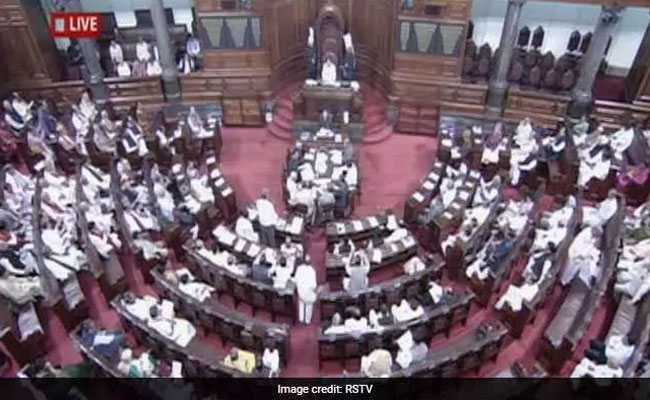 New Delhi:
Biennial election to the Council of States or Rajya Sabha will be held on March 23 to fill the vacant seats after 58 of its members retire early next month. This year, the Rajya Sabha elections will be held to elect members from 16 states. Additionally, by-election will be held to elect one member from Kerala after the resignation of JD(U) lawmaker Veerendra Kumar, who quit after party president and Bihar chief minister Nitish Kumar returned to the NDA fold in December last year. His term was to end in April 2022. The total number of seats in Rajya Sabha is 245 and 126 seats are needed for a majority. The BJP currently has 58 seats - four more than 54 seats of the Congress. But the BJP rules 11 of the 16 states where Rajya Sabha elections will be held.

FAQs on Rajya Sabha Elections 2018 answered:

When is Rajya Sabha elections 2018?
Rajya Sabha elections will be held on March 23, 2018 from 9 am to 4 pm.
How are Rajya Sabha members elected?
Members of a state assembly elect Rajya Sabha members by what is called proportional representation with a single transferable vote. Each voter ranks his preference, and if the first candidate on the list has enough votes to win, or no chance of winning, the vote is transferred to the next choice and so on. Members of the Rajya Sabha are elected for a term of six years. One-third of the members of Rajya Sabha or the upper house of the parliament retire after every two years.
When are Rajya Sabha election results?
The counting of votes for Rajya Sabha elections results will start from 5 pm onwards on March 23, 2018 and the results will also be announced the same evening.


Rajya Sabha elections 2018 will be held to fill vacant seats from which states?
Here's a list of 16 states for which council members will be elected in Rajya Sabha elections:
Andhra Pradesh (3), Bihar (6), Chhattisgarh (1), Gujarat (4), Haryana (1), Himachal Pradesh (1), Karnataka (4), Madhya Pradesh (5), Maharashtra (6), Telangana (3), Uttar Pradesh (10), Uttarakhand (1), West Bengal (5), Odisha (3), Rajasthan (3) and Jharkhand (2). By-election will also be held for Kerala on one seat after the resignation of JD(U) lawmaker Veerendra Kumar.