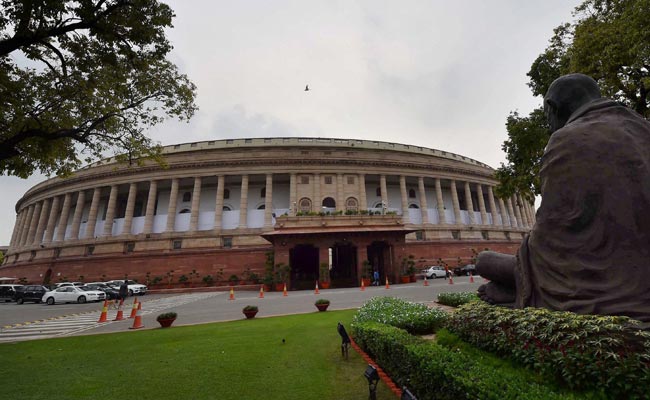 New Delhi:
As 10 Rajya Sabha members retire this month, political parties gear up for an intense political battle in Rajya Sabha tomorrow to fill those vacancies. The focus on tomorrow's elections remains largely on Gujarat where BJP's Amit Shah and Smriti Irani will easily win two of the three seats given the BJP's majority. Congress' Ahmed Patel is in for a tough fight as numbers show that Mr Patel's election could be touch and go. Let's take a look at how a candidate is elected to the upper house.
Rajya Sabha, also known as the Council of States, is the Upper House of Parliament. It has not more than 250 members. Members of Rajya Sabha are not elected by the people directly but indirectly by the legislative assemblies of the various states.

Rajya Sabha is a permanent body. It is not subject to dissolution but one-third of its members retire every two years. Twelve of Rajya Sabha members are nominated by the President from persons who have earned distinction in the fields of literature, art, science and social service.

At present, there are 245 members in Rajya Sabha, distributed among different states and Union Territories, out of which 233 are representatives of the states and Union territories of Delhi and Puducherry and 12 are nominated by the President.

Every state is allotted a certain number of members. No member of Rajya Sabha can be under 30 years of age.

The allocation of seats is made on the basis of the population of each State. Based on the reorganisation of states and birth of new States, the number of elected seats allotted to States and Union Territories also changes.

Elections to one-third of these seats happen every two years. Members of a state's legislative assembly vote in the Rajya Sabha elections in what is called the proportional representation with the single transferable vote (STV) system. Each voter's vote is counted only once.

To win a Rajya Sabha seat, a candidate should get a required number of votes. A candidate requires one-fourth of the total number of votes plus one to get elected. Each voter ranks his preferences and if the first choice candidate has enough votes already or no chance of being elected, the vote is transferred to the second choice and so on.

The Vice President of India is the ex-officio chairman of Rajya Sabha. He is elected by the members of an electoral college consisting of members of both Houses of Parliament. Rajya Sabha also elects one of its members to be the Deputy Chairman.

The main function of both Lok Sabha and Rajya Sabha is to pass laws. Every Bill has to be passed by both the Houses and assented to by the President before it becomes law.

Rajya Sabha has special powers to declare that it is necessary and expedient in the national interest that Parliament may make laws with respect to a matter in the State List or to create by law one or more all-India services common to the Union and the States.