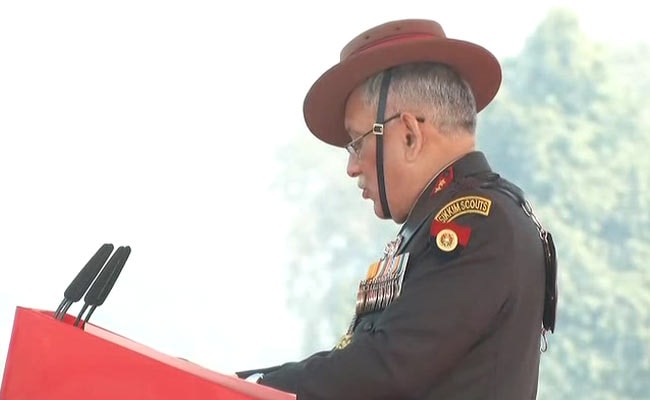 Highlights
Army Chief suggests checks on selected social media to curb terrorism
General Bipin Rawat says need to disrupt terrorists and their sponsors
Army Chief says terror groups are "highly technology enabled"
New Delhi:
Army chief General Bipin Rawat today suggested curbs on selected social media sites that terrorist organisations "always resort to" saying it could be a way of controlling terror. Admitting that people might not like in a democratic country, he underscored one has to take a call on "whether we can accept a temporary curb" for a "safe and secure environment".
The army chief raised concerns about nuclear, biological and chemical weapons falling into the hands of terrorists and said these groups were using systems that are "highly technology enabled" and "transcends international borders".
Without naming Pakistan, he said: "We need to disrupt terrorists and their sponsors. Need to identify nations who are sponsors... Nation states that support terror to achieve their ends need to be tackled first.
General Rawat was speaking at Raisina Dialogue, the flagship annual geo-politics conference which was opened by visiting Israeli president Benjamin Netanyahu yesterday. More than 150 speakers from around 90 countries are participating in the three-day conference.
Along with suggesting curbs on terror organisations, he also called to check the political wings of these organisations. The political wings, with their activities of indoctrination, propaganda and generation of funds ensure these groups proliferate. Both the militant and political fronts of terror groups need to be addressed simultaneously, he said.