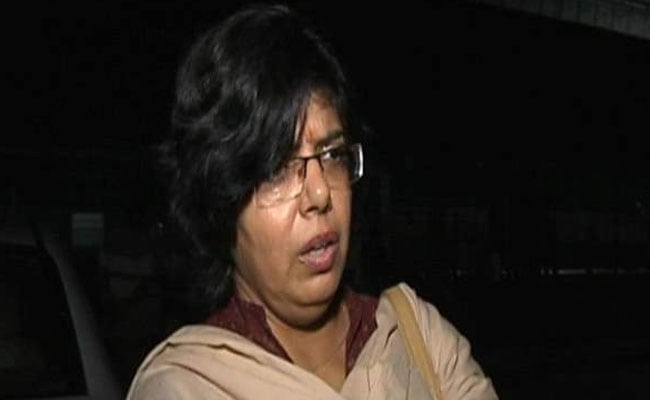 Kota/Jabalpur:
In a shocking audio conversation, a senior Railways official has allegedly demanded money from a government doctor in Rajasthan as contribution for other higher officials in the Railways department.
The conversation was recorded by the doctor posted with the Indian Railways in Kota division, Dr Amit Gupta, was asked for money by Archana Joshi, who has just been moved from Kota to Jaipur as Divisional Railways Manager (DRM). The money was allegedly being collected at the behest of General Manager for Central Western Railways, Mr Ramesh Chandra, who is posted in Jabalpur, Madhya Pradesh. His daughter reportedly got married in February this year.
The doctor claims he was pressurised to collect money for the wedding of Mr Chandra's daughter. Dr Gupta said, "DRM (Archana Joshi) was asking for 20 tolas (200 grams) for another wedding. When I said I can't collect money than she said give from your salary... gradually she reduced her demand to Rs 50,000, even then I said I can't give... after that she threatened me for transfer."
Ms Joshi has claimed that she was indeed collecting funds for a women's welfare organisation, but this conversation is out of context and has been manipulated. She said, "This is incorrect. We were collecting money for a welfare organisation for women. He has pieced together conversations recorded over many months, what can I say about him."
The official in question has denied the allegations. Speaking to reporters, Mr Chandra said, "It is a conversation between two people, and I have no idea. As far as my name is concerned, there is no question of any truth in it."
So far there is no move from Railways authorities to investigate the matter, Ms Archana, and Dr Gupta, both have been transferred out of the Central Western division. Dr Gupta is currently undergoing heart treatment, but plans to file a police complaint into the incident later.