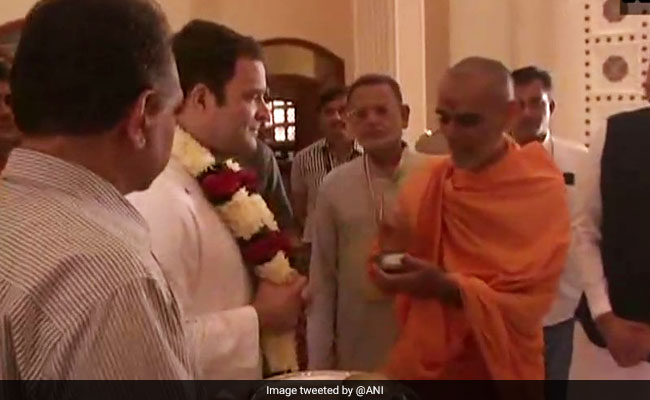 Gandhinagar:
Congress vice-president Rahul Gandhi today began his campaign for Assembly polls in north Gujarat with a visit to the famous Akshardham temple.
Akshardham temple belongs to the Swaminarayan sect, which has a huge following among the Patel community, and the Congress is trying to woo the community ahead of the Assembly election to be held in two phases on December 9 and December 14.
Mr Gandhi arrived in Gandhinagar this morning and went to the Akshardham temple. He offered prayers to Lord Swaminarayan at the temple and began his three-day tour which will cover six districts.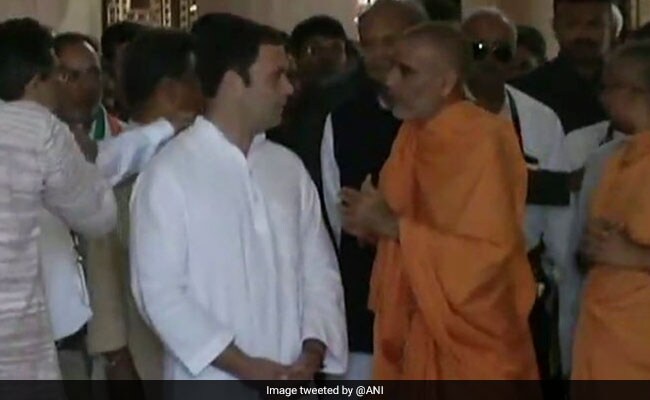 The BJP criticised the move, saying, "Why is Rahul Gandhi only visiting temples ahead of elections. People know their intentions that they want to get votes by such gimmicks. They have no inclination of devotion as during Rahul Gandhi's earlier visits he never visited any temple," Deputy Chief Minister Nitin Patel said.
The Congress hit back, saying people will teach the BJP a lesson as it is opposing a visit to temple. "Does anybody have patent on devotion? They are opposing a visit to the temple. People of Gujarat will teach them a lesson," Congress leader Shaktisinh Gohil said.
"Rahul Gandhi has visited Jain temple and Gurudwaras apart from Hindu temples. We believe in secularism," he said.
Mr Gandhi's next stop is going to be the famous Ambaji temple in Banaskantha district in north Gujarat this evening. He had started his campaign in the western state with a visit to the renowned Dwarkadheesh temple.