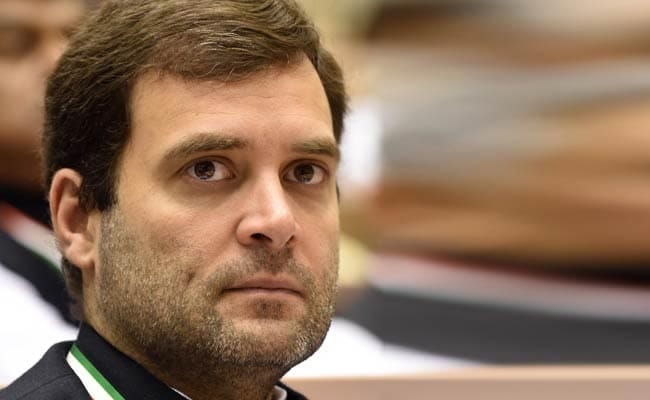 New Delhi:
Rahul Gandhi will return to Delhi after nearly seven weeks on April 12, said sources in his Congress party, which has struggled to defend its young vice president's skipping town during a crucial session of Parliament. "Are you serious", was the stinging response from BJP spokesperson Shahnawaz Hussain, using a phrase employed with disastrous results by Mr Gandhi's brother-in-law Robert Vadra in an angry exchange with a reporter a few months ago.

Mr Gandhi's mother, Sonia, said at public appearances in Uttar Pradesh and today in Madhya Pradesh that "Rahul will be with you soon."

That is a refrain the Congress has been reiterating, without details of where Mr Gandhi has been spending his "leave of absence" which they describe as an opportunity to "introspect and contemplate."

Mr Gandhi went off the political map after a series of electoral disasters for his party, which included a colossal defeat in last year's national election and this year's state election in Delhi. However, his party, centred on the Nehru-Gandhi dynasty, has said he cannot be held accountable for Congress losses. A party gathering next month is expected to promote him to President, the office currently occupied by his mother.


Mr Gandhi is likely to address a rally in Delhi being planned for the 19th; top Congress leaders including his mother will use the demonstration to attack the government over land reforms that have been derided as "anti-farmer" by political opponents, activists, and farmers' organizations.
In the Budget Session of Parliament, the Congress has led the Opposition's campaign against the government's plans to make land acquisition easier for industrial and key infrastructure projects, which are a major part of the Prime Minister's economic reform agenda. Mr Gandhi, who has often pledged his commitment to farmers' rights, has been absent for the first half of this parliament session; the Lok Sabha reconvenes on April 20.