Highlights
Sharad Pawar's daughter Supriya Sule was also in Wednesday's meeting
Sharad Pawar had attended dinner hosted by Sonia Gandhi for 19 parties
Congress reaching out to anti-BJP parties to explore alliance: sources
New Delhi:
Rahul Gandhi met Nationalist Congress Party leader Sharad Pawar last night, hours after the BJP lost two vital parliamentary strongholds in Uttar Pradesh to the combined force of the Samajwadi Party and Mayawati's BSP.
Sources say the meeting marks the Congress president's attempts to bring together anti-BJP parties and also explore an alliance to challenge the BJP and Shiv Sena in Maharashtra, in the general election due in 2019. He is also expected to meet Bengal Chief Minister Mamata Banerjee when she visits Delhi later this month.
Sharad Pawar's daughter Supriya Sule was also in yesterday's meeting, which took place at her home in Delhi.
The leaders took up from where they had left off at the
dinner hosted a day before by Rahul Gandhi's mother Sonia Gandhi
, the chairperson of the UPA. Nineteen parties attended the dinner, which was seen as a show of opposition unity.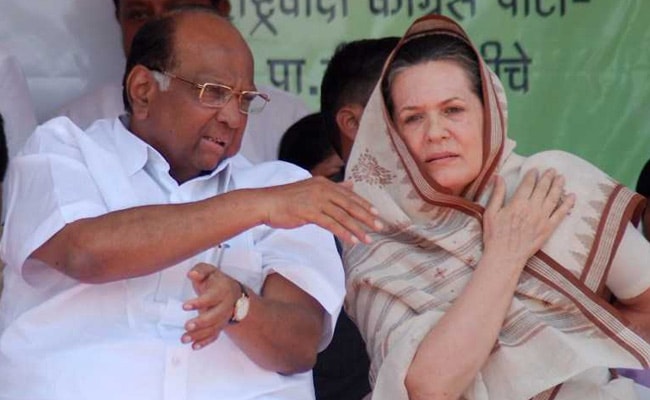 The BJP is having a tough time in Maharashtra, a state that it rules with the Shiv Sena. The Sena has declared that it will go it alone in the Lok Sabha election and has escalated its almost daily attacks on its long-time ally.
Sharad Pawar
was instrumental in gathering leaders of political parties in a silent march against the central government in Mumbai. He is also likely to meet Mamata Banerjee.
Rahul Gandhi's initiative to reach out to leaders of like-minded parties comes at a time when Telangana Chief Minister K Chandrasekhara Rao has proposed an "anti-Congress, anti-BJP alliance" for the national election, a call that has been supported by Mamata Banerjee.