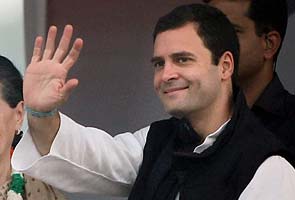 Mumbai:
Shiv Sena today slammed Congress general secretary Rahul Gandhi for his comments that though Congress had backed the BJP-led NDA government during the Kargil war, the Opposition was not supporting FDI in retail.
"If Rahul does not understand the difference between Kargil and FDI in retail, he has no right to be in politics," Shiv Sena spokesman Sanjay Raut told PTI.
He was referring to the remarks made by Rahul Gandhi at the Congress party rally in Delhi today.
"Rahul is not only bachcha (novice) in politics but also kachcha (immature)," he said.
"Kargil was a war inflicted on the country by Pakistan. It was the duty of all to sink political differences and be united against enemy aggression. Congress did not do a favour by supporting the then government. Had Congress been in power during that time the NDA would have also supported the government," Mr Raut said.
"Rahul's 'friends' like Walmart were eager to enter Indian markets for their benefit," Mr Raut accused.
"NDA will not allow this to happen and opposition to FDI in retail will continue," he added.