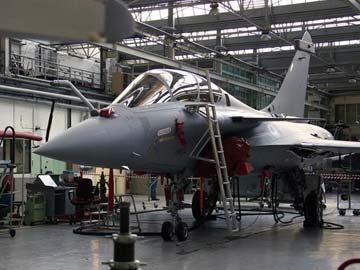 New Delhi:
The French Rafale Fighter aircraft that India is planning to buy, in what is being billed as the largest defence purchase by the country - "will be swatted like mosquitos in an August night," says Russian Ambassador to India Alexander Kadakin.
Mr Kadadin also claimed that Sukhoi-27 - aircraft manufactured in Russia that are supplied to China's People's Liberation Army (Air Force )- are far more capable and advanced than the Rafale fighters.
Incidentally, Russian-made MiG- 35, as well as US-made F-16s & F- 18, Swedish-made SAAB Gripin and French-made Rafale were the key competitors for the defence contract. After a long and detailed evaluation, the IAF had selected the French-made Rafale Fighter jets to replace its ageing and depleting fleet. The deal is likely to cost India a whopping $23 billion.
Going on to question India's strategic forays with the Unites States and the erstwhile 'Western Bloc', the Russian Ambassador said the US has "transferred zero technology to India".
He cited the BrahMos Missile, a supersonic cruise missile jointly developed and produced by India and Russia, the Sukhoi-30MKi that is now being licensed and produced in India, and the Kudankulam Nuclear Power Plant as examples of critical technology transferred by Russia to India.
Russia, historically, has been a key strategic partner of India and the main supplier of weapon systems. But, in the last decade, India has increasingly looked towards Israel and US to meet its defence requirements. The shift, no doubt, has peeved Russia.
These issues are likely to dominate the summit-level talks between Russian President Vladimir Putin and Prime Minister Narendra Modi. President Putin is scheduled to visit India on December 11.
Russia is expected to push India to source conventional submarines from them. Submarines are key to the strategy of "Sea Denial" - preventing warships of adversaries from accessing specific areas in the sea. India has only eight functional conventional submarines.