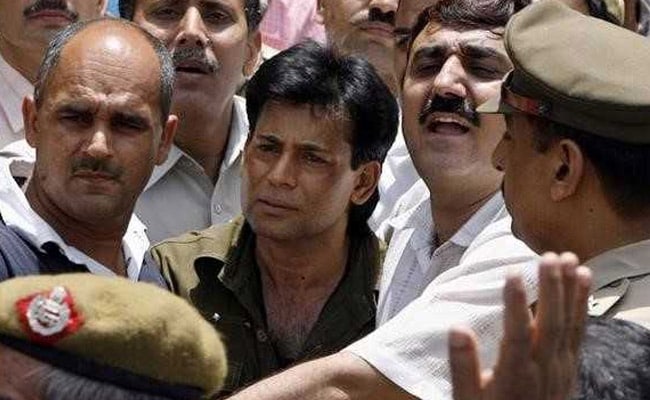 New Delhi:
A court Saturday issued a production warrant against gangster Abu Salem and directed the authorities to bring him before it on March 27 in connection with an extortion case.
Additional Sessions Judge Tarun Sehrawat's direction came after the jail authorities informed the court that they would not be able to produce Salem before it Saturday.
The matter was scheduled for the final hearing.
It relates to an extortion case lodged in Delhi, in which Abu Salem had allegedly demanded Rs 5 crore as protection money from businessman Ashok Gupta, a resident of Greater Kailash in south Delhi, in 2002.
Abu Salem had, on January 15, contended in the court that his trial in the case violated the order by which he was extradited to India.
He had also told the court that the prosecution did not have evidence to prove that he had demanded money from the businessman or that the phone number from which the call was made to the complainant belonged to him.
Salem, who was extradited from Portugal in November 2005, was granted bail in the present case in 2013. However, he is currently in jail in connection with various other cases, including those related to the 1993 Mumbai blasts.
Salem and five other accused are facing trial in the case.
According to the prosecution, Salem had allegedly demanded Rs 5 lakh from Gupta and his son Abhishek in April, 2002 and threatened to eliminate their family members if the money was not paid.
The other accused in the case are -- Chanchal Mehta, Majid Khan, Pawan Kumar Mittal and Mohammad Ashraf. One of the accused, Sajjan Kumar Soni, died during the trial.
The police claim to have recorded phone calls made by Salem to Gupta.