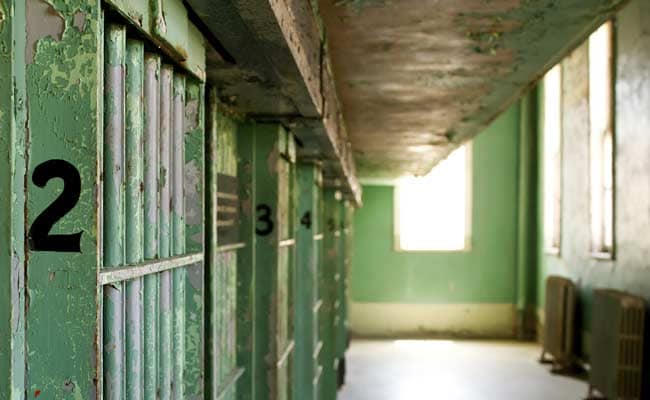 Nine undertrial prisoners in Assam's Karimganj district, who have staged indefinite hunger strike were admitted to a local hospital after their health deteriorated.
They were suffering from dehydration and other problem due to the hunger strike.
"Due to lack of food and water, they have developed issues like dehydration." said an official.
Over a hundred individuals were lodged in the jail, who were arrested under Narcotic Drug and Psychotropic Substances Act, in Assam's Karimganj district are on indefinite hunger strike since Tuesday morning demanding bail.
The prisoners recently wrote a letter to the chief justice of Gauhati high court and claimed that they are not being given fair chance to present their side before the court during trials for which they want bail.
They alleged that the jail authorities are treating them in inhumane manner and over 500 prisoners are being kept in rooms made for accommodating 170 people.
A total of 224 individuals that were arrested under the NDPS act, from across Karimganj district are trying to get bail for years but the court has denied it several times.
"They were brought to our hospital last night and their conditions are stable. They all will be discharged," said a doctor at Karimganj civil hospital.