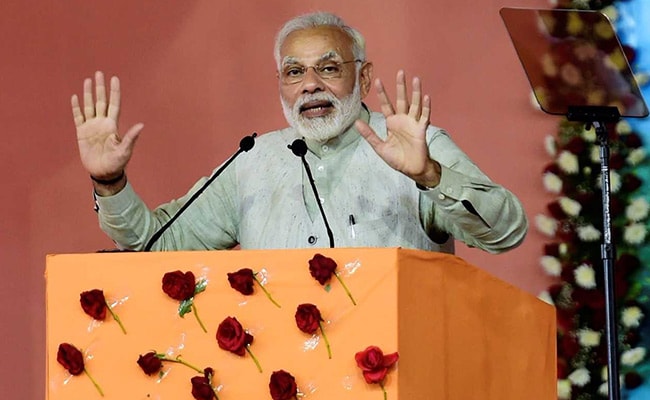 New Delhi:
The Congress today launched a direct attack on Prime Minister Narendra Modi alleging that the "benefits" of the Rafale deal, signed by the NDA government, "have gone into his pockets".
Congress spokesperson RPN Singh said his party will not be afraid of exposing the alleged corruption in the Rafale deal.
The Congress has drawn out a month-long agitational plan where it intends to hold press conferences and protests at every district and state headquarters across the country.
"This Rafale deal that has been signed, its benefits have gone directly into the pockets of the prime minister. We will expose this before the entire country.
"That is why the prime minister, instead of giving a statement on the Rafale deal, is along with industrialists trying to intimidate the media and our leaders. The Congress leaders do not fear from anyone and I can say that you should also not fear from anyone," he told reporters.
Mr Singh alleged that the contract for the Rafale deal worth Rs 1,30,000 crore was given to a big industrialist, who had opened his company only 12 days before and owed Rs 45,000 crore to banks.
"The government even ignored the fact that the companies owned by the industrialist owed Rs 45,000 crore to banks. Instead of repaying the loans taken from the banks, he set up a new company to secure the Rafale deal," the Congress leader alleged.
As part of its planned agitation, the Congress has lined up a series of press conferences across the country from August 25 to September 6 on the Rafale deal. The party has also planned district and state-level agitations starting September 7.
This campaign will be taken to all state headquarters from September 16 to 30 where dharnas and protests would be organised by the party to "expose" the alleged corruption in the Rafale fighter jet deal.
Facing allegations of getting undue benefits from the multi-billion dollar Rafale deal, Anil Ambani-led Reliance Group has sent legal notices to several Congress leaders asking them to "cease and desist" from levelling such charges, which was promptly dubbed by the party as evidence of a "nexus between the BJP and the corporate world".
The Congress leaders said they will not be scared or silenced by such notices, which have been sent to several spokespersons and other leaders of the party.