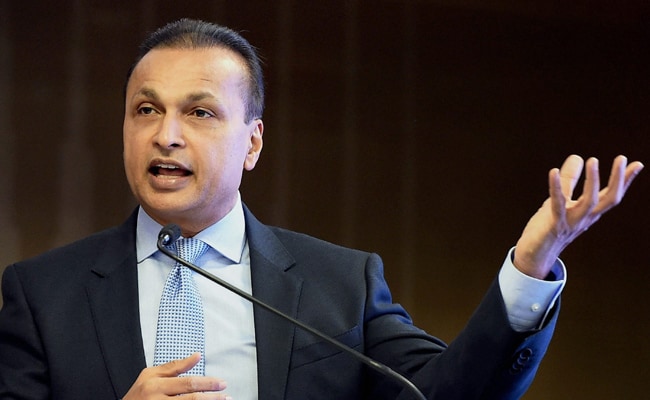 New Delhi:
Anil Ambani's Reliance Group has sent legal notices to nine Congress leaders, asking them to "avoid, cease and desist" from making what it called "false and defamatory statements" on the Rafale deal. The notice comes days after Reliance Group Chairman Anil Ambani wrote to Congress chief Rahul Gandhi, expressing "deep anguish over continued personal attacks" on him and clarifying the role of his company.
The Congress had named the Indo-French deal as one of its key issues on which it plans to take on the government ahead of next year's general elections. The party has accused the government of paying far more for far fewer fighter jets than the deal negotiated by the UPA to benefit "one businessman".
The party had lined up a series of press conferences across the country from August 25 to September 6 on the Rafale deal and planned district and state-level agitations which would start from September 7.
The notice said the party was free to "raise concerns and issues of national importance including the Rafale" but "such freedom of expression should not be mistaken as a license to behave irresponsibly and make false, frivolous, misleading and distorted statements to suit your political interests".
"It appears that a vilification campaign is being carried by the leaders of your party" on behalf of corporate rivals, read the notice, which named senior Congress leaders Randeep Surjewala, Ashok Chavan, Sanjay Nirupam, Anurag Singh, Oommen Chandy, Shaktisinh Gohil, Abhishek Singh, Sunil Jakhar, Priyanka Chaturvedi.
In his letter to Mr Gandhi, Mr Ambani said the Congress allegations were baseless, ill-informed and unfortunate".
All 36 fighter jets will be wholly manufactured in France and will be exported. Not a single component worth a single rupee is to be manufactured by Reliance for these 36 Rafale jets, the letter clarified.
The allegation that Reliance Defence was set up 10 days before the government's announcement on April 10, 2015 about the purchase 36 Rafale jets was also "completely false", the letter further said.
"The Reliance Group announced its decision to enter the defence manufacturing sector in December 2014-January 2015, months before the intention for purchase of Rafale aircraft. In February 2015, we informed the Indian Stock Exchanges of the companies we have incorporated," Mr Ambani wrote.

At a press conference in Chandigarh, Congress lawmaker Sunil Jakhar said the legal notice was the result of a "nexus between the BJP and the corporate world".
"It is a dark day for the democracy. An industrialist serving legal notice to an elected representative is a serious issue," Mr Jakhar was quoted as saying by news agency Press Trust of India.