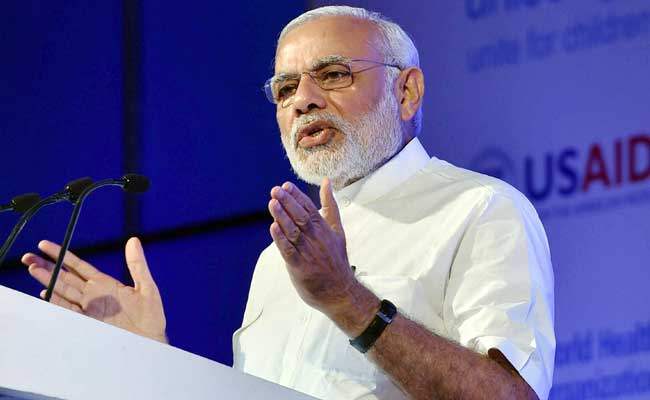 New Delhi:
Concerned over "predatory pricing" by airlines where the cost of tickets booked at the last-minute shoots up beyond the means of distraught passengers, Prime Minister Narendra Modi has called for urgent remedial action by the Civil Aviation Ministry.
"The Prime Minister has showed a lot of concern over predatory pricing and the prevalence of high air fares during festive seasons and last-minute ticket bookings," Minister of State for Civil Aviation and Tourism Mahesh Sharma said today.
"We will address these issues shortly. Methods to deal with it were also discussed," Mr Sharma said, referring to a meeting two days ago with Mr Modi along with Civil Aviation Minister Ashok Gajapathi Raju Pusapati to discuss the new policy for the sector.
"During our hour-long meeting with him, we also discussed ways and means to deal with predatory pricing," the Minister said on the margins of the 8th International Conference on Indian Civil Aviation and Tourism, organized in New Delhi by Assocham.
"The Prime Minister was specifically concerned about people who have to make last-minute bookings because of emergencies." Senior officials from both civil aviation and finance ministries were present at the meeting in which a number of issues cropped up.
Regarding predatory pricing, the current regulatory mechanism set up by the Directorate General of Civil Aviation (DGCA) required all airlines to allocate a certain number of seats in a set fare basket and publish the same information on their websites.
After that the carriers are free to decide the tariff as long as the fares charged by them do not exceed the established and displayed tariff. There is also an air fare monitoring cell set up by the watchdog to keep a vigil on fares charged on some selected routes randomly.
Mr Sharma said the government was considering four ways to deal with predatory pricing.
"We can start a consultation process with all stakeholders to find a way out. A mechanism by the regulator can also be put into place or we can use the national carrier Air India to counter the trend," he said.
"There are also proposals for reserving a minimum number of seats, which can be allocated to the passengers in distress or in need to travel for some kind of emergencies," he added.
The issue has been raised in parliament -- with a group of MPs even lodging a complaint with the Competition Commission of India. But officials said little can be done as of now under the current legislations.
The Aircraft Rules, 1937, give airlines a free hand in deciding air fares.
From the industry's side, SpiceJet chairman Ajay Singh said: "Regulator's DGCA studies have shown that on an average air fares in India have come down in recent times.
But he admitted that last-minute prices were market-driven -- based solely on the principle of demand and supply.