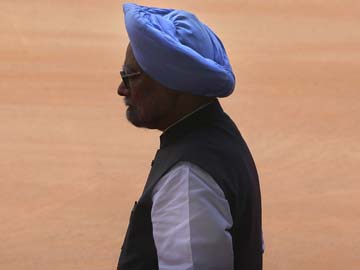 New Delhi:
Prime Minister Manmohan Singh will address the country's top police brass tomorrow during which threat from terror from across the border, the communal situation and the issue of Naxalism are expected to figure.
He will also release a commemorative stamp to mark the completion of 125 years of the Intelligence Bureau which is organising the three-day annual conference of Directors General and Inspectors General of Police in Delhi.
After a general address, the Prime Minister would be meeting a select group of police chiefs led by IB Director Asif Ibrahim and hold discussions on various contentious issues including terrorism from across the border, use of social media in fanning communal riots, Naxalism, cyber-attacks, besides the situation in the north east.
The conference was inaugurated by Home Minister Sushil Kumar Shinde yesterday. The conclave has held deliberations on a wide range of security topics and laid special emphasis on Naxal-dominated areas with a focus to making police stations "nerve centres" of all law and order activities including gathering of local intelligence.
The police gathering was addressed yesterday by National Security Advisor Shivshanker Menon also who spoke about strengthening of coastal areas in southern states which may be used by terrorists to infiltrate.
Menon, according to the official sources, said that post 2008 Mumbai terror strike, very little progress has been made to enhance the security along the country's coastline.
In a closed-door session, Menon cautioned that southern Indian shores may be used by terrorists to infiltrate using high seas and security agencies have to be alert to thwart any such attempt.