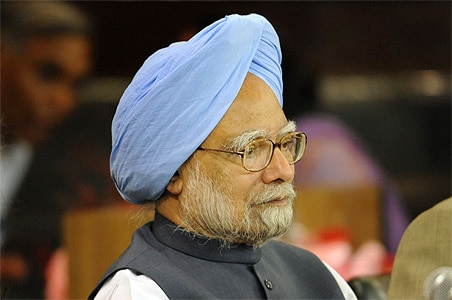 New Delhi:
The Prime Minister has apologised in Parliament for the controversial remark by a Congress MP against former prime minister Atal Bihari Vajpayee.
The Prime Minister said, "I was not in the House yesterday, but got to know that some untoward incident in the house in regard to Vajpayeeji ...I apologise for that."
In Parliament on Tuesday, during the discussion on the Liberhan Report, Beni Prasad Verma, a Congress MP, made derogatory remarks about former Prime Minister Vajpayee. The BJP protested immediately by shouting through the Home Minister's reply to the House. Home Minister P Chidambaram then apologized for the remark, but the BJP said it would boycott the Lok Sabha till Verma apologises.
Verma had said, "Yesterday Rajnathji was expressing his disapproval of words such as 'little men' which used against people like Advaniji and Vajpayeeji. English is a very simple language as compared to which Hindi is more expressive. So in Hindi, people who were behind the Babri Masjid demolition should rightfully be termed as small people."
(Watch: I just translated, didn't say anything wrong: Beni )