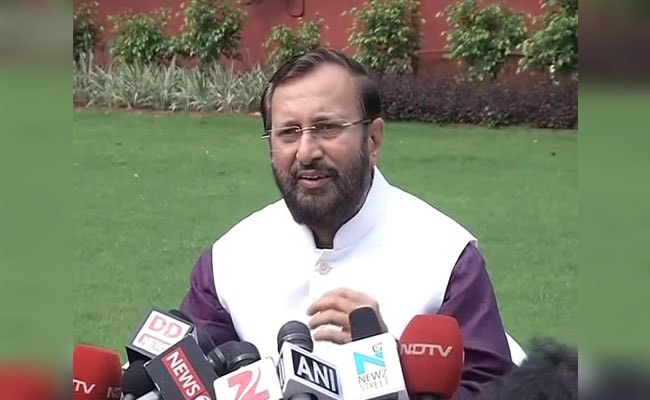 New Delhi:
Invoking Prime Minister Narendra Modi's life journey from being a tea-seller and Shah Rukh Khan's character from Bollywood film "Swades", Human Resource Development Minister Prakash Javadekar today felicitated students from underprivileged backgrounds who scored well in class XII.
"The rank holders are often felicitated but the struggle of these students who make it to top colleges under difficult circumstances gets unnoticed. We wanted to salute them for their spirit and determination," the Union Minister said during a function at his residence in New Delhi.
"Some of these students come from a family with 12 members and only one room to live. They still manage to score well in class XII and secure admission in top colleges. Their fathers are either rickshaw pullers or labourers. We have seen Shah Rukh Khan in 'Swades' ... We have seen how a tea-seller's son (PM Modi) has made it to the post of country's PM. These students need to be encouraged," he added.
Mr Javadekar also appreciated the role of NGOs like Navjyoti and Asha Society which work in slum areas mentoring children to continue with their studies despite all odds.
The HRD minister added that the government would work on schemes for ensuring free admission and to bear other expenses of such students in the longer run.