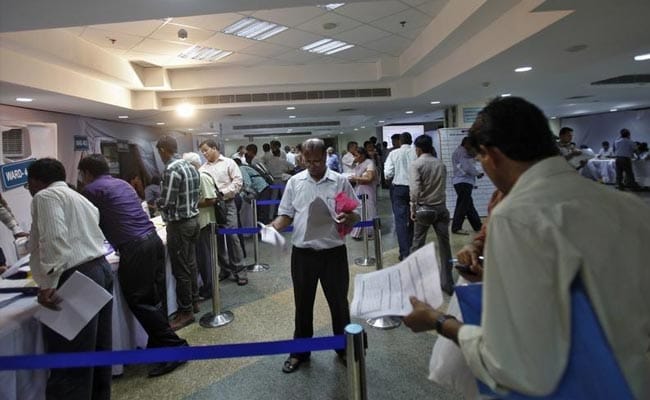 In line with the general decline in interest rates, the government last week cut interest rates on small savings schemes, including
public provident fund (PPF)
. The interest rates on PPF and other small savings schemes were lowered by 10 basis points. After the rate cut, PPF will fetch 7.8 per cent interest for the July-September quarter. Since April last year, interest rates of all small savings schemes have been recalibrated on a quarterly basis. Now, after the PPF rate cut, the question before many conservative investors would be: are bank fixed deposit or FD rates poised to fall further?
Economists say that the banks could adopt a wait-and-watch mode before taking any decision on FD rates. "The modest cut in small savings rates would ease the pressure on banks. However, they may prefer to wait and take a cue from changes in the repo rate, before effecting a meaningful cut in deposit rates," says Aditi Nayar, principal economist at rating agency ICRA.
The Reserve Bank's next policy meet is scheduled in August.
Manoj Nagpal, CEO of Outlook Asia, also believes that banks could take a cue from RBI's policy move before deciding on deposit rates. "Further cut in deposit rates, in our view, will be marginal till the time RBI gives a clear guidance and again changes the neutral stance of the monetary policy to an accommodative stance with a rate cut. Only once this happens, we believe that banks will further cut rates on deposits. However the lending rates may be cut further in the next few months even without a rate cut by RBI," he says.
Rating agency ICRA expects consumer price inflation to remain around 2 per cent for June and July.
The consumer price inflation fell to a multi-year low 2.18 per cent for the month of May 2017. "The monsoon season has kicked off on a positive note, food prices were weak on a seasonally adjusted basis in June 2017 and the positive base effect for food inflation would continue till July 2017. We expect the CPI inflation to remain around 2 per cent for these two months, which is the lower threshold of the Reserve Bank of India's inflation target band of 2-6 per cent," Ms Nayar of ICRA said.
Though soft inflation numbers has raised expectation of a 25-bps repo rate cut by the RBI in August, ICRA believes that the central bank could watch for more cues before acting on interest rate cut.
"The balance is tilted towards a 25 bps repo rate cut in the next bi-monthly meeting of the Monetary Policy Committee (MPC) to be held in August 2017. However, after parsing the minutes of their June 2017 meeting, we do not expect the Committee to unanimously vote for a rate cut in August 2017," Ms Nayar said.
The RBI's monetary policy committee welcomed data showing inflation easing below its target, but wanted more assurance the trend would continue before deciding whether to lower interest rates, minutes from its June meeting showed.
"The impact of the distribution of rainfall and rise in minimum support price (MSP) on the sowing pattern, and the extent to which prices are revised amid the transition to GST, would influence inflation from July 2017 onward. Regardless, a reversal of the favourable base effect would push the CPI inflation above 4 per cent during H2 FY2018. Accordingly, we do not expect the rate cut cycle to continue in H2 FY2018," Ms Nayar said.
However, in ICRA's view, a portion of the continuing surplus in systemic liquidity is structural in nature. A surge in deposits after demonetisation had forced many banks to lower interest rate on deposits in an environment of weak credit growth. The rating agency expects RBI to continue to use open market operations to supplement other tools to absorb the surplus liquidity.
Bank Fixed Deposits or PPF
?
Despite the lowering of interest rates on PPF, experts still suggest that conservative investors should go for it for long-term savings as compared to bank deposits. However, bank deposits score over PPF in terms of liquidity. "Our view remains that the average inflation for the year continues to be subdued and small savings rates with a 10 bps cut only, provide an extremely good option to conservative investors at the current rates. Especially the PPF still provides an extremely good option at 7.8 per cent as compared to sub-7 per cent interest rates by banks," says Manoj Nagpal, CEO of Outlook Asia.