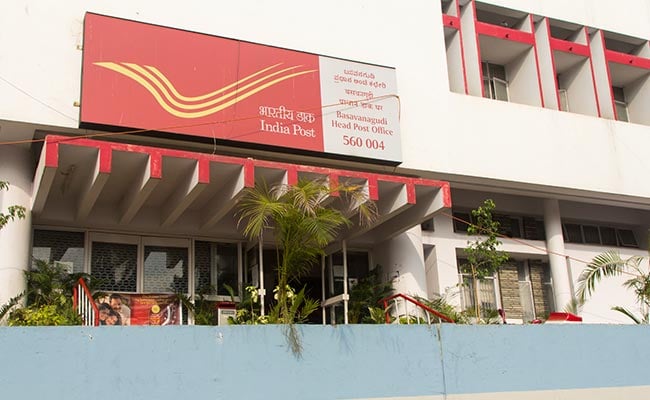 Highlights
Centre clears Indian Post Payment Bank, to be operational from March
650 payment bank branches in first phase, 5000 ATMs to be set up
Centre looking at tying up with global banks for third party services
New Delhi:
By 2017, your neighbourhood post office will start operating as a bank. The Union Cabinet has cleared a proposal for setting up of the Indian Post Payment Bank, which will become operational from March next year.
"By March next year we will launch payments bank of the postal department. It's going to be a game changer. There are 1.54 lakh post officers. And our network will be the largest in the world. Even bigger than State Bank of India," said Communications and IT Minister Ravi Shankar Prasad.
Mr Prasad also said that during the discussions for deciding the modalities, 60 international consortiums had shown keen interest to partner India Post for third partner delivery for insurance and banking, among others.
"50 top names are here including Barclays and others. Talks are on and a huge matrix will be created," said Mr Prasad.
India Post has the largest network of core banking solutions branches in India. There has been a steady rise from 250-odd in 2014 to 22,000 at present.
The postal bank eyes to penetrate rural India via the postal department's 1.39 rural postal branches. In the first phase, 650 payment bank branches will be set up. Initially, the target was to create the architecture in three years but today at the cabinet meet, Prime Minister Narendra Modi asked the minister to finish work by September next year.
To reach the last denominator, the postal department will use the 1.7 lakh postmen and other ground postal staff. There is an ambitious plan to provide this ground staff 1.3 lakh handheld devices to turn them into mobile rural banks.
The bank will bring a huge upgrade for the ubiquitous postman. Apart from the handheld banking machine there is a proposal to provide sturdy tablets and even smartphones to postmen.
In the first phase, the government has cleared Rs 400 crore as equity and similar amount as grant. To make the bank popular, the department plans to set up 5,000 ATMs all over the country - apart from third party insurance and other services by the bank.
India Post Payment Bank is likely to also facilitate payments of central and state governments as well as municipal dues and fees of universities and educational institutions.