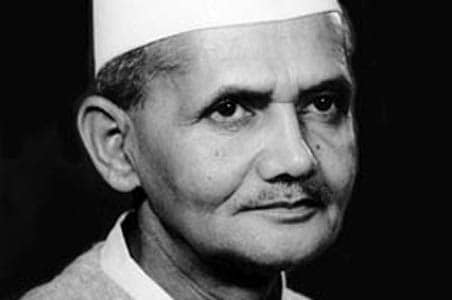 New Delhi:
With a number of conspiracy theories doing the rounds on whether a post-mortem was conducted on former prime minister Lal Bahadur Shastri, senior journalist Kuldip Nayar who was part of the delegation to Tashkent, has said no autopsy was done but felt such a procedure could have been undertaken.
"No post-mortem was conducted," Nayar said when asked whether any such medical procedure was undertaken in the USSR following the death of Shastri in Tashkent, where he had gone to meet Pakistani President Mohammad Ayub Khan in 1966.
On January 11, 1966, a day after signing the Tashkent declaration, Shastri died under mysterious circumstances.
Asked if it was a mistake on the part of the government not to have conducted a post-mortem as there were several conspiracy theories circulating, Nayar said: "I never thought of it (post-mortem) then. We were shown the body and it was brought back in a plane. But, now to think of it, the post-mortem could have been conducted."
Recently, the PMO answered an RTI application, saying it has one classified document pertaining to the death of Shastri which is exempted from disclosure under the RTI Act. It sent rest of the questions to Ministry of External Affairs and Home Ministry to answer.
Nayar said the government should make the document public rather than keep it under wraps.
"On the one hand, the government is talking about transparency and on the other, it is keeping such a document a secret," he said.
"My personal view is that the government should make the document public as there are various theories about the death of the former prime minister," Nayar said.
The Delhi Police in their reply to the RTI application said they do not have any record pertaining to Shastri's death. The Ministry of External Affairs has already said no post-mortem was conducted in USSR.
The Central Public Information Officer of Delhi Police in his reply dated July 29 said, "No such record related to the death of the former prime minister of India Lal Bahadur Shastri is available in this district... Hence the requisite information pertaining to New Delhi district may please be treated as nil."
Soon after his demise, Shastri's wife Lalita had alleged foul play and demanded a post-mortem to know the causes of her husband's death.
Shastri's son Sunil claimed his father's body had dark blue spots on the chest, abdomen and back and had demanded that the government should come out with the facts about the former prime minister's death and close the chapter once and for all.