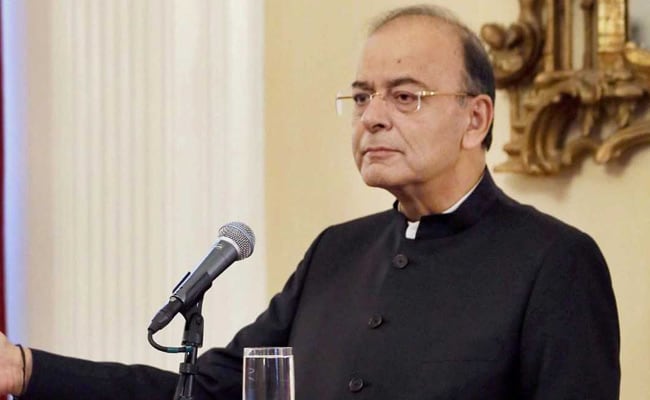 Washington:
There is a "positive mood" about India in the US and American investors have a clear
understanding of the reforms
that the government has set in motion to expand the economy, Finance Minister Arun Jaitley has said. Mr Jaitley, who is on a week-long visit to the US, is leading a delegation to attend the annual meeting of the International Monetary Fund and the World Bank. He has already visited New York and Boston where he met with investors and company executives, and has also interacted with students of Columbia University and Harvard University.
"American investors have a very clear understanding of the kind of reforms that India is undertaking for the expansion of the economy. They have also a clear idea of the future potential," Mr Jaitley said at an event organised by the Federation of Indian Chambers of Commerce and Industries or FICCI at the IMF headquarters in Washington.
"I have found in the last four days that I have been addressing investors, meeting investors and dealing with their queries. I see a certain positive mood about India," Mr Jaitley said yesterday.
After reaching Washington, Mr Jaitley met with US Treasury Secretary Steven Mnuchin and Commerce Secretary Wilbur Ross and discussed issues on bilateral trade.
"Appreciated discussing US-India bilateral economic issues" with Mr Jaitley, Mr Mnuchin later tweeted.
Today, Mr Jaitley is scheduled to participate in a meeting of G-20 finance ministers and central bank governors. Later, he will meet with his counterparts from Italy and Iran to discuss bilateral ties.
Mr Jaitley would meet with the Iranian finance minister hours after US President Donald Trump announces his new Iran policy. Later in the evening, the finance minister will participate in an event hosted by US India Strategic Partnership Forum.