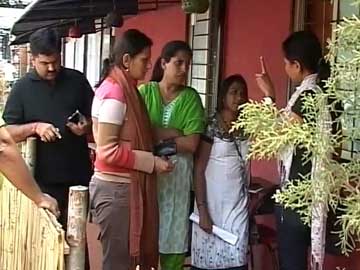 New Delhi:
Nearly 200 schools in Bangalore have been booked by the police for failing to implement its guidelines for child safety. The guidelines -- issued following a spate of sexual assaults on children in schools and repeated protests by parents -- were to be implemented by August 31.
The police said unless the schools can show good reasons for failing to take the measures and take action at the earliest, they would be chargesheeted.
Some of the measures included installation of GPS and CCTV cameras in school buses, not allowing bus drivers to mingle with children, issuing identity cards to parents, background verification of staff, not allowing teachers to take individual photos of a child and informing parents in case of accidents.(Read:
Six-Year-Old Raped in Bangalore: Police Issues New Guidelines For Schools
)
Of the 186 schools booked, 161 are private schools and 25 are government schools. While some of them have taken some of the measures, others are yet to do anything. Apparently, the expenses involved are a problem.
"Some measures suggested hardly involved financial expenditure, so that's our prime focus now," said MN Reddi, Commissioner of Police, Bangalore. "In the first phase, we have looked at those schools which have not implemented at least those measures which have no financial implications." (Read:
Bangalore 8-Year-Old Alleges Sexual Abuse by Teacher Now Arrested
)
"We have given a parent identity card which parents must carry while coming to school, otherwise entry would be denied. This is one way of checking entry of irrelevant people inside the campus," said Princess Franklin, Principal of Bishop Cottons Girl's school.
Uproar over school security began after a six-year-old was allegedly raped, during school hours at an upmarket school in Bangalore by two gym instructors. A couple of other cases were reported in the weeks that followed from across the city.(Read:
Sexual Assault Alleged in Another Bangalore School, Teacher, Principal Arrested
)
The protesting parents conducted an online survey and submitted a set of guidelines to the authorities. On July 26, the police came up with a set of guidelines on basis of those recommendations.(Read:
'Scared To Send Daughter To School': In Bangalore, Protests Over 6-Year-Old's Alleged Rape
)
"I feel beyond these measures, the 'chalta hai' attitude of all should change. Parents must be communicated of any change in security or staff inside schools." added Chitra Nagaraj, a parent.