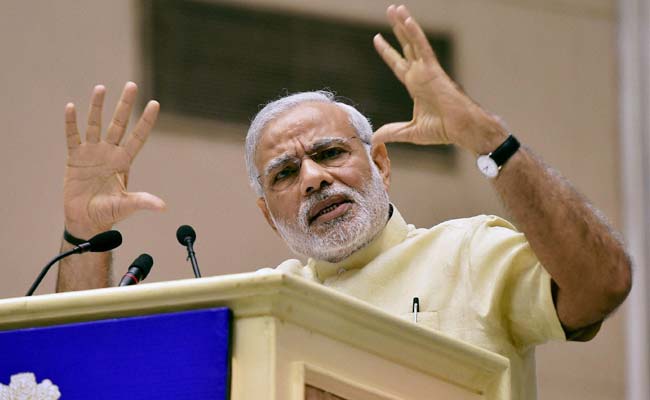 New Delhi:
Outrage, hot debate and even jokes propelled the term "five star activists" to top Twitter trend on Monday. Political rivals and activists have taken umbrage at Prime Minister Narendra Modi cautioning the judiciary against verdicts influenced by "five star activists" in a speech on Sunday.

The Congress' Digvijaya Singh challenged the PM on Twitter today, asking, "Does he mean to say that Judiciary is Biased?"

Modi -"Judiciary today is not fearless; it fears 5 star activists". Does he mean to say that Judiciary is Biased ?

digvijaya singh (@digvijaya_28) April 6, 2015

And Arvind Kejriwal's AAP alleged that PM Modi's remark was an attempt to suppress "right-thinking voices."

The party has interpreted the comment as a signal to officers to act tough against NGOs and people who raise their voice against the government, and accused PM Modi of targeting "honest" and "fearless" voices of criticism. Civil rights activists make up a big portion of the Aam Aadmi Party, including its chief Arvind Kejriwal.


"Prime Minister Narendra Modi's address to the top judges of the country on Sunday instigating the judiciary against civil rights activists and organisations was neither surprising nor new to the nation...The address and the views expressed by the Prime Minister are in line with the broader agenda of the BJP government in Centre to muzzle the right thinking voices in the country against the increasing radical tendencies under Modi rule," AAP said in a statement today.
It also accused the Modi government of "trying to create a myth that raising voice against government is akin to talking against the nation."
PM Modi had said at a conference of judges and chief ministers, "It is easy to deliver judgements based on the law and the Constitution. There is a need to be cautious against perception-driven verdicts," adding, "perceptions are often driven by five star activists."
On social media, a battle raged between those who attacked PM Modi for his comment and those who defended him on his comment.
I'm #5staractivist as I aim to *conserve forests, water *adopt inclusive growth *protect wildlife *support tribal consent *use safer energy

T R Shankar Raman (@mizoraman) April 6, 2015
#5staractivist enjoys power without accountability. It's not his 5-star hotel trips that is the problem, but the power. Let him go to 7 star

Rahul Roushan (@rahulroushan) April 6, 2015