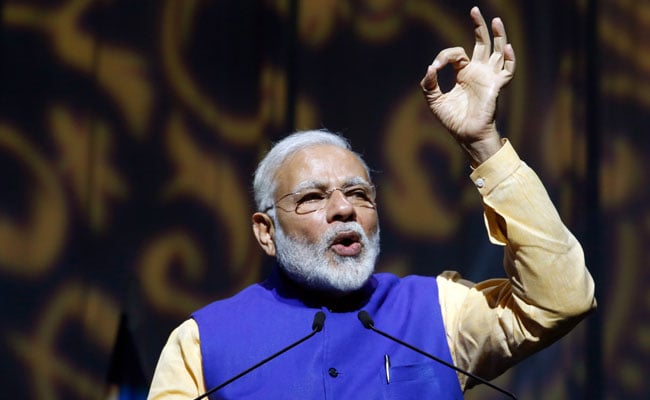 New Delhi:
Prime Minister Narendra Modi today hailed the Supreme Court judgement on triple talaq as "historic" and said it grants equality to Muslim women. He said the judgement will serve as a powerful measure for women empowerment. The Supreme Court by a majority verdict set aside the practice of divorce through triple talaq among Muslims, saying the practice was void, illegal and unconstitutional.
While welcoming the judgement on the issue, Madhya Pradesh Chief Minister Shivraj Singh Chouhan, asked the central government to enact a law on it soon. "Traditions like triple talaq are like mental and social harassment of our sisters and daughters and are an impediment in the progress of modern Indian society," he said on Twitter.
According to Union Minister Maneka Gandhi, "it is a step towards gender justice and equality". Congress leader Salman Khurshid too called it a "good decision".
BJP spokesperson Aman Sinha said the judgement has vindicated the stand of the Narendra Modi government. Mr Sinha, who is also a senior advocate, said the majority verdict of the five-judge Constitution bench would give Muslim women the right to lead a dignified life.
Referring to the Independence Day speech of Prime Minister Narendra Modi, Mr Sinha said, "The Prime Minister had raised the issue of plight of women due to regressive practice of triple talaq and today it has been held unconstitutional."
The All India Muslim Women Personal Law Board and the All India Shia Personal Law Board termed the judgement as a victory of Islam and Muslim women in the country. The decision, they said, has given new hope to Muslim women.
"The Supreme Court decision is historic, it is the victory of women in the country. But more than that, it is the victory of Islam," said President of the All India Muslim Women Personal Law Board Shaista Amber, who has been fighting for the rights of Muslim women.
"We hope that triple talaq will be banned once and for all in times to come," she said, adding it causes immense hardships to Muslim women even though "there is no provision of triple talaq in Islam".
"This discriminatory arrangement is made by so-called religious leaders and it has harmed the lives of lakhs of women...the decision has given new hope to Muslim women," Ms Amber said.
The All India Shia Personal Law Board spokesperson Maulana Yasoob Abbas said it will help end harassment of Muslim women.
The All India Muslim Personal Law Board General secretary Maulana Wali Rehmani, however, refused to comment on the verdict and said the board will sit together and decide on the future steps in this matter.
(With inputs from agencies)