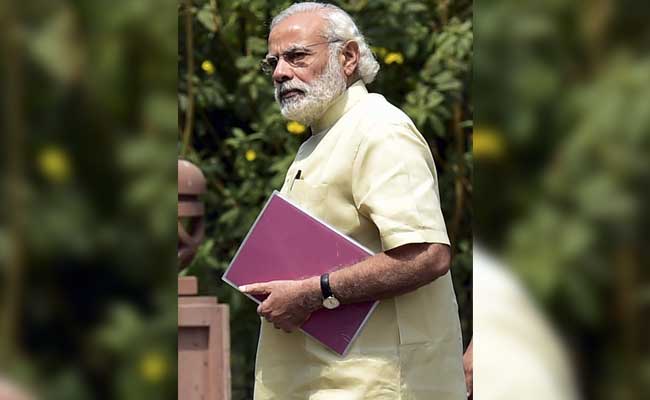 New Delhi:
Prime Minister Narendra Modi has told his ministers and senior BJP leaders that only those authorised to make public statements must speak on the surgical strikes that the Army carried out across the Line of Control last week, sources said.
No "chest thumping" and no speaking out of turn, is the clear message, sources said, as the government attempts to put the lid on a war of words with opposition parties.
In the last two days, a fragile political unity that was built in the first few hours after the Army announced the
surgical strike at terror launch pads
across the Line of Control in Paksitan Occupied Kashmir, has unraveled. Most opposition parties, including the Congress, had then issued messages of support for the government.
But after Delhi Chief Minister
Arvind Kejriwal broke ranks to seek evidence of the strikes
, which have been denied by Pakistan, Congress leaders like Digvijaya Singh and Sanjay Nirupam raised questions too.
The Congress has also accused the ruling BJP of trying to get political mileage from a matter of national security, with spokesperson Randeep Singh Surjewala claiming that surgical strikes were conducted thrice when their party led the central government, but "in its maturity, wisdom and in the interest of national security, the Congress Government avoided making loud claims."
The government's response and that of the BJP since the Army announced the strikes has been measured. The surgical strikes were announced not by the government but by the Army.
Then, the ruling party took a whole day to respond to Arvind Kejriwal's comments. The strong response in which senior party leader and union minister Ravi Shankar Prasad's accused Mr Kejriwal of "doubting the armed forces", came on the authorisation of BJP chief Amit Shah, sources said.
PM Modi and Mr Shah, sources said, do not want a political escalation, with intelligence that almost 100 more terrorists are lined up to cross the Line of Control and launch attacks in India. The two leaders have cautioned the party that taking credit for strong action against terror just yet will be premature.
After the terrorist attack in Kashmir's Uri last month in which 19 soldiers were killed, BJP ministers and senior leaders had made strong statements adding to pressure from party cadre for a strong government response.