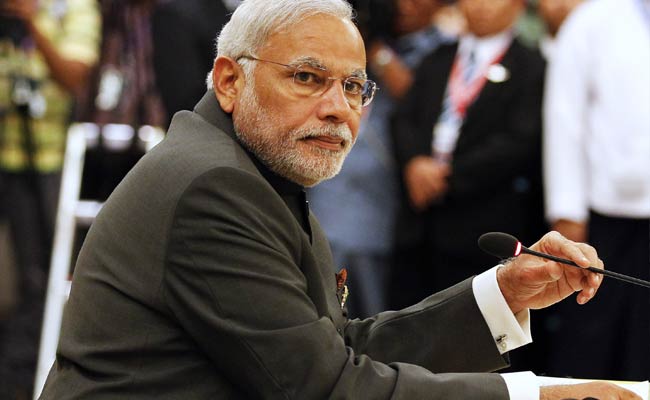 New Delhi:
Prime Minister Narendra Modi will embark on a five-day visit to three island nations -- Seychelles, Mauritius and Sri Lanka -- on Tuesday in an outreach that will see unveiling of development projects while boosting economic ties.

Briefing reporters ahead of prime minister's visit, Foreign Secretary S. Jaishankar said India has historical linkages with the three countries and "very strong" people-to-people bonds.

He said India's commercial cooperation has grown significantly with the three ocean nation economies and they offer new possibilities of cooperation. "We are very bullish about the relationships."

In Sri Lanka, which PM Modi will visit on March 13-14 on the last leg of his visit, he will unveil some projects done with India's assistance.

PM Modi, who will be the first Indian prime minister to make a bilateral visit to Sri Lanka in over two decades, will flag off a train in a section from Talaimannar which has been built with assistance from India.

He will unveil a plaque at Jaffna cultural centre and also hand over houses that have been built by India for the internally displaced persons in Sri Lanka.

"We have been a fairly significant contributor to rebuilding (process) in Sri Lanka," Mr Jaishankar said.

The Prime Minister will have talks with Sri Lankan President Maithripala Sirisena on March 13 during which some agreements are expected to be signed. He will attend a lunch hosted by his Sri Lanka counterpart Ranil Wickremsinghe.

Mr Jaishankar said the Prime Minister will address the Sri Lankan parliament later in the day. "It is an unusual honour," he said. The Prime Minister will also visit IPKF memorial to pay his homage.

During his visit, PM Modi will meet leaders of Tamil National Alliance.

Mr Jaishankar said India supports democracy and reforms in the neighbouring country as also process of reconciliation.

PM Modi will also meet former president Chandrika Kumaratunga.


Asked if the Prime Minister will meet former Sri Lankan president Mahinda Rajapaksa, Mr Jaishankar said he did not have anything on that yet.
In Seychelles, the first stopover of PM Modi's visit, the Indian Prime Minister will hold bilateral discussions with President James Alexis Michel to strengthen maritime ties and enhance bilateral development cooperation.
PM Modi will be the second Indian Prime Minister to visit Seychelles after Indira Gandhi's visit in 1981.
India's bilateral cooperation with Seychelles is mainly in the field of health, education, defence and maritime security.
India recently gave a patrol ship to Seychelles, a 115-island country located 1,500 km east of Southeast Africa. The patrol ship was for the Seychelles Coast Guard to better patrol its extensive Exclusive Economic Zone (EEZ).
Both are likely to ink an agreement to strengthen the energy sector of the Seychelles, an Indian Ocean archipelago of 90,000 people.
The Prime Minister will visit Mauritius on March 11-12 where he will hold intensive meetings with Prime Minister Sir Anerood Jugnauth to further strengthen India's special and unique relations with that country. PM Modi will also address Mauritian parliament.
Besides meeting other political personalities of the island, PM Modi will pay a visit to the Ganga Talao and Apravasi Ghat, both of which are associated with the arrival of the Indian indentured labourers to Mauritius.
He will also visit the Mahatma Gandhi Institute.
During the visit, several Memorandums of Understanding are set to be inked, including an agreement to facilitate sea and air transport.
PM Modi had tweeted on Sunday that he was looking forward to enhancing India's ties with the friendly Indian Ocean countries of Seychelles, Mauritius and Sri Lanka.
This week I would be travelling to Seychelles, Mauritius & Sri Lanka. Am looking forward to enhancing our ties with these friendly Nations.

- Narendra Modi (@narendramodi) March 8, 2015